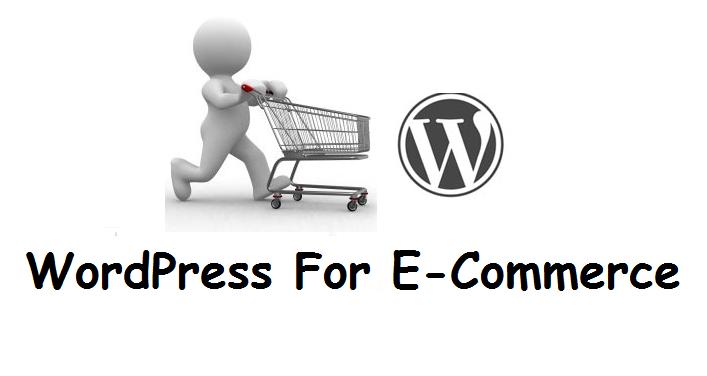 Converting your designs into fully-functional Ecommerce WordPress themes becomes a cakewalk when you hire WordPress developers who make the perfect use of diverse features to ensure quality WordPress development solutions.
WordPress stands far ahead of its competitors with a leading market share of 67%. Emerged as a blogging platform during the initial days, WordPress is now used to design and manage websites of multiple types, including eCommerce. Reckoned as a full-fledged content management system, WordPress has now become a preferred choice for designing websites of multiple genres. A responsive and expertly functional site can be easily created with the help of WordPress. Given below are a few advantages which WordPress offers when utilized for –websites. Let's take a quick look.
Easy to customize
Featured with customizable widgets, WordPress offers greater chances of making the customization easier and quick for developers. There are a large number of customizable plugins and themes that can be integrated with WordPress websites for styling in multiple ways. WordPress does not involve any intricate technicalities therefore, even a non-technical user can easily perform the task of customization easily.
Multiple payment gateways
WordPress comes with multiple pre-installed payment gateways like Chronopay, PayPal, manual payment, Google checkout and so on. WordPress eCommerce plugins deal with all kinds of transactions and therefore have gateways to different payment services.
Responsive
Responsive design is one of the top features of WordPress themes. These themes are simple, clean and offer consistency across multiple devices. With the availability of these responsive themes, it becomes easy to resize the content accordingly on devices like smartphone, PC, laptop or tablet. Responsive design offers optimal user experience by allowing the visitors to access content on the choice of their device.
On the other hand, responsive WordPress websites save the time and money of the web developers as a single website serves for a range of devices. These websites are meant for improved performances across all channels and therefore make the web browsing experience an optimal one.
Multilingual Support
WordPress websites offer multilingual support which means that it can create opportunities to reach markets on a global scale. WordPress offers a large number of plugins to bridge the language barrier. With the availability of multilingual content, you can get access to increased traffic by overcoming the language barrier and creating a truly versatile website.
SEO Friendly
For all those who are using WordPress as a vehicle for search engine optimization motives, there are a large number of WordPress SEO plugins available which are meant to index content quickly. The most common ones are Google XML sitemaps, SEO smart links, redirection, SEO slugs, SEOPressor and so on.
Over to you:
Whether it is about easy customization or enhanced security, WordPress counts to be the best tool you can have for designing a multipurpose store. The benefits mentioned above make WordPress stand ahead of its competitors. The functionalities mentioned above can be easily availed by hiring an expert WordPress developer from well-known web development companies. Before hiring, you must do a little research and go for a professional, experienced and reliable provider.