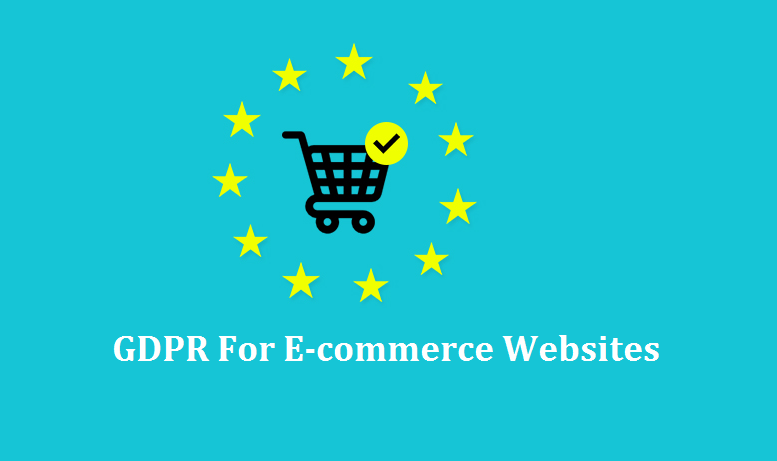 On 25 May 2018, an announcement "GDPR compliance" alerted the online businesses from all across the world. Certainly, e-commerce tops in the list as it takes varied businesses across the borders and connects them with customers. And, if those customers are from EU, then it is mandatory for these businesses to be GDPR compliant. A document containing 50 thousand words and 88 pages will rule the data privacy of European Union citizens. Thus, e-commerce businesses whether they are operating outside or inside the European Union, but having data of EU citizen, fall under this act. Why e-commerce businesses must comply with this act, let's know-
Gather only useful data
The prime objective of GDPR compliance is to safeguard personal data of the people residing in EU territory. This act asks you to gather and process only required data, otherwise no need to keep it with you. For example, you only require basic information of a shopper, they do not need to submit their profession along with it.
Approval of data
Some users simply deny their permission to process their personal data. But, being an e-commerce site owner, you require offering them good shopping experience to these users as well. It is true that there will be more blank spaces on the pages, but these shopper will keep shopping your products.
Evaluate existing data collection process
Make sure whatever data of the shoppers your site captures, should be evaluated and documented. The data falls under is 3rd party technology, CRM, eCommerce platform, etc. You should start collecting a complete inventory of your site's technologies. After it, you need to comprehend how these tools and technology use personal information of the users. Then, contact every 3rd party to share their GDPR compliance report and usage of shoppers data.
Financial Value
Handling an e-commerce website, you need to calculate the revenue which comes to your site from the European Union traffic. It is good that you are ready to gain GDPR compliance. But, you should plan to invest money, time and resources once you audit your entire system. Proceed when you are likely to earn good revenue from specific region.
Blocking EU Citizens
Sometimes, you are unsure regarding the compliance of your 3rd party vendors, then you should block your website's access for EU citizens. Though it is not a very good step as it might make your lose a number of customers. But, in cases, it can save you from paying hefty fines. Many retailers have found it the safest step until they are completely sure regarding the GDPR compliance.
Updating privacy policies
Setting for those popups will change now that used to ask for exchanging your data to earn some points or setting up your account. Now, you will have to come with a clear approach that how the process of gathering and using the data will impact users. It is time to ensure your GDPR readiness.
Consider Legal Grounds
You should remain updated with the legal process for each data your collect or process from EU citizens. The most crucial added by GDPR compliance is the consent of individual whose data needs to be collected or processed. This is the reason, each e-commerce store owner requires abiding by the strict standards and getting consent from the users. Other than this, they need to seek another legal permission if data collection purpose is for delivery, filling orders or payment processing. To comply with each valid ground, it is the best to get legal guidance from a reliable GDPR compliance service provider.
Sending Emails Is No More Simpler
Earlier, it was one of the best tactics to reach out more and more customers. But, you will no more be able to send those emails to hit more sales with more customers. With General Data Protection Regulation Act, personal data of any EU citizen cannot be used for any sort of marketing purpose without taking prior consent. Thus, it is time to abandon those lengthy terms and conditions. It is time to make information simple and precise.
Quick Breach Response
Whether you are a processor or controller of customer data, you require responding to the data breach within 72 hours of its intimation. If you are an enterprise level firm, it is better to appoint a Data Protection Officer. Being a business owner in the online world, you need to follow the stringent process to follow data breach detection.
Conclusion
From the above points, you must have got an idea that how much crucial is it to stay GDPR compliant. Hence, if you have not taken an appropriate step yet, then it is the right time to approach a good GDPR compliance service provider. If you want to share some more points, you can post it in the comment section below.
Also Read: How To Develop GDPR Compliant Mobile App