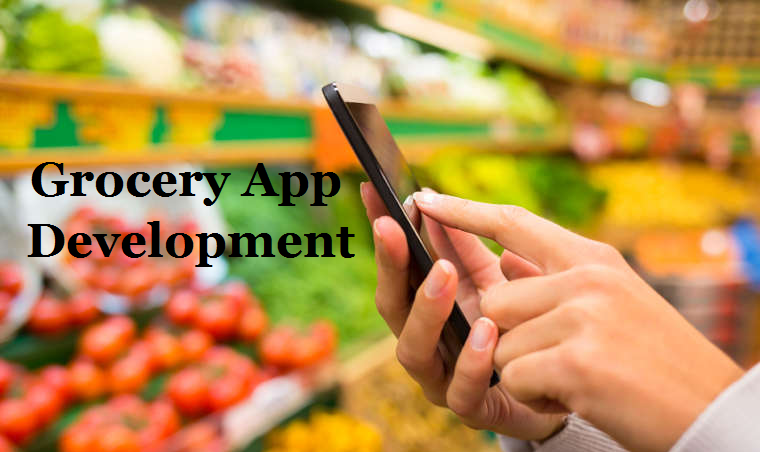 Hire grocery app developer who has in-depth knowledge and great experience to design an app that helps users navigate around easily and shop in no time.
According to the research by Morgan Stanley, more than 1/3 of global users are expected to shop for groceries online. Online grocery is expected to be the emerging winners in the coming years. Grocery mobile app development is growing at a rapid pace and is opening the ways for an exciting user experience when shopping for groceries online.
Grocery app solutions connect users and stores to buy anytime, anywhere. Taking the shopping experience to the whole new level, grocery apps allow customers to modify their smartphone into a full fledged grocery mart wherein they can select all the required groceries and receive them at the doorstep. With the availability of grocery mobile apps, you do not need to stand in long queues or visit store to explore an item of their choice.
The popularity of grocery mobile apps has compelled businesses to hire grocery app developer who create apps for both mobile and desktop platforms. They deliver apps that drive more sales. Top names in the industry like Grofers, Instacart and BigBasket have already left businesses spellbound. This proves that grocery mobile apps will continue to rise in the coming years.
Advantages to Hire Grocery App Developer
Grocery apps help users in tracking their spending behavior
To reduce shopping costs and managing the family budget at ease, grocery apps feature an overview and infographics that indicate how users spend most of their money. Grocery mobile apps immediately notify customers about their orders, tracking, payment received and delivery time. Experienced grocery mobile app developers design a system that can execute things in real time and deliver a delightful purchase experience to the users.
There are many grocery mobile apps that come with grocery coupons available in different forms. These coupons are available both in digital and paper format. A code is available with these coupons that is a part of discount program in seasonal, weekly and daily basis.
The coupons are made available on the basis of customer's previous buying history or the current shopping list that can help them in budgeting their family. Hire grocery app developer who can incorporate this feature in grocery shopping app development.
Easier search and check-outs
Hire grocery app developer from us who can design the UI and UX in a way so that every element remains simple and responds in real time. These developers are able to offer rapid search/filter and checkout solutions so that visitors can spend more time in buying and not finding in what they need.
This is one of the most enticing features of any mobile app. The UI is an important aspect that contributes to the success. It must be designed in an appealing, influential and intuitive manner. Experienced app developers treat the UI in a way so that everything remains only a few clicks away. Customers are easily able to check the products in the cart without leaving the page where other products are listed.
They are saved from making the list again and again for every month's grocery purchase as mobile applications offer an editable list of last orders.
By keeping the design simple and easy for navigation, grocery app developers create an app that not only simplifies navigation but also helps customers rapidly place the order without much need of learning about the app. The overall process of exploring various items, adding them to the cart, making their list and paying for them to be just finished in a few steps.
This maintains consistency and does not let their interest be lost. Grocery app developers create mobile apps that are designed in a unique way and has in-built advanced features. Custom grocery mobile apps serve as a virtual supermarket.
Key Benefits of Online Grocery mobile apps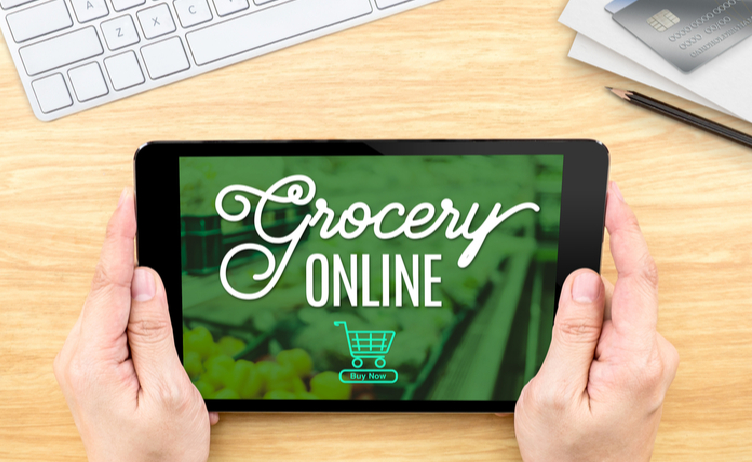 Multiple products to choose from
Customers can choose their preferred product from varied categories that are available online and can make a selection easily by viewing detailed description of products. They also get to review feedback from the existing customers who have already purchased the order.
Customers can get alert about the products that they have added or deleted to the cart. Additionally, customers also get to know about other exciting offers and discounts running on the products.
One can easily view product reviews from the previous customers who had shared their experience while purchasing items. This helps customers gain a better understanding of the products they are planning to buy.
The ease of shopping items from online groceries eliminates their stress. Customers can easily select their preferred items in a click to get it delivered to their doors.
Therefore, if you wish to venture into the grocery business, creating your own grocery app will be the best thing to do. For doing so, you can hire mobile app developer or even it is better to hire grocery app developer  who can enhance overall app functionality and also improve its performance.