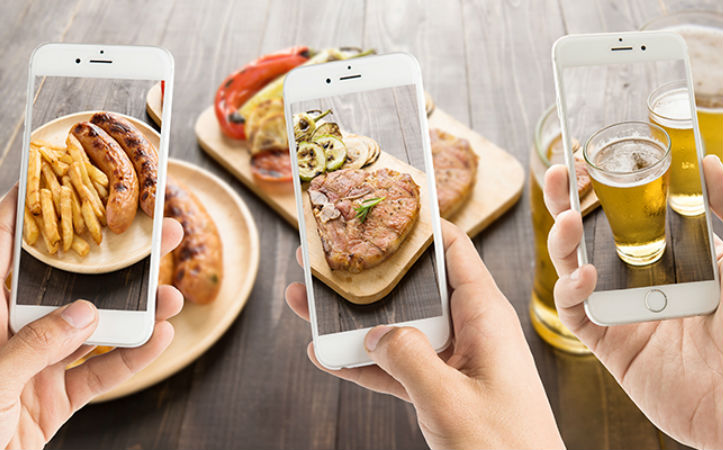 To reach out targeted audiences, restaurant mobile app development has emerged one of the sought-after tools for restaurants and food delivery companies. These applications increase sales via customer orders within an application.
A stand-alone app for your restaurant makes things swift not only for restaurant owners but also the customers. Restaurant mobile apps allow purchase easier and help businesses attain maximum ROI. In comparison to traditional dine-in at restaurants, online food restaurants not only help in effective order management but also come handy in terms of reachability and customization. With the emerging trends in restaurant business, a large number of consumers are making use of mobile applications to simplify their dining experience. Similarly, restaurants have also started using the mobile app technology for managing menu cards, displaying offers/orders and accepting payments to maximize business and client base.
With a dedicated team of restaurant app developers, you can design an app for your customers that gets them food at their doorstep without compromising on the busy work schedule. Whether you need a simple mobile app that leverages your existing website content or a functional native app for both iOS and Android platforms, you can easily hire restaurant app developer who will be of great help to you.
Advantages to hire restaurant app developer
Quick customer experience
To enable quick customer experience, increased sales and reduced wait time, a restaurant mobile app developer allows foodies to select and place orders in advance. The ordering process is convenient and faster.
Streamlined dining experience
This is one of the crucial advantages of having a food ordering app for your business. It can only be availed with an app that has advanced features like simple menu browsers, ability to book reservations, seamless access to the information, etc. These features add to the usability of an interactive restaurant app and increase engagement among your customers.
Availability of a digital menu card
These days, online restaurants come with a unique feature, i.e. digital menu card that eliminates the trouble of ordering and makes the entire process hassle-free. With just a few clicks on their mobile devices, customers will be able to avail a satisfied experience.
Customers can easily pick a food item of their choice, analyze prices, taste preferences and so on. They also get the option to customize their food and decide which item satisfies their diet.
Push Notifications
Hire restaurant app developer to create mobile app that drives in more walk-in traffic. These mobile apps have the feature of sending push notifications for attractive offers and deals. This in turn encourages business.
Similarly, with the help of integrated mapping services, customers can easily locate any restaurant. After just getting the location of any restaurant, customers get to know about their offerings. These requirements can easily be addressed by restaurant mobile apps that offer easy menu access to the customers in a few clicks.
Hire restaurant app developer to multiply order size
Customers using restaurant mobile app tend to place orders in bulk than by phoning it in. A restaurant mobile app presents an enticing vision and an easy to use ordering interface that makes the entire process of ordering easy and also encourages bulk orders.
Final Verdict!
With an increasing number of customers moving towards online ordering, it has become important for businesses to implement an innovative mobile app. Hire restaurant app developer to design an app that perfectly meets the current and future needs of customers. The best way to design an app that reduces efficiency, hassles, time and complexity is getting a mobile app developer hired for your business.
Posted By: HireWebDeveloper Team– Contact Us to Hire Mobile App Developer.