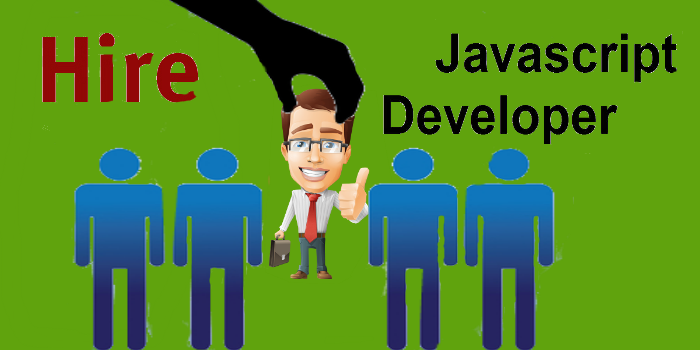 A website does not merely ensure the online presence of your company. It has to serve a plethora of purposes that may include being a marketplace or a source of information for the users. A website also helps the businesses analyze the users' behavior and preferences. Therefore, the website must be developed in such a fashion that interaction between the website and the users is smooth.
It requires JavaScript developers who are also well-versed with its frameworks like JQuery, DoJo, AngularJS, and few others. JavaScript broadens the scope and functionality of the website by adding features like form validation, browser detection, etc. Users want responsive and intuitive websites that are absolute delight even on the mobile device. Without JavaScript, developing such a website is next to impossible. A website is deemed complete unless JavaScript developers do not spin their magic in it. While working with the JavaScript, AngularJS web development plays an important role.
Steps to Hire a JavaScript developer
Be clear in your requirements
Before you decide to hire JavaScript developer, ask yourself what exactly do you require from them. Being clear in your requirements helps you choose the right developer with perfect skills to handle your project. Moreover, you will be able to convey your requirements clearly to the developers leading to faster and precise development.
Choose the Right JavaScript Developer
When it comes to JavaScript developers, there are 3 types. There are front-end developers, back-end developer, and ones who have command over the entire JS stack including Angular JS, Mongo DB, Node JS, and others. A front-end JS developer will be responsible for basic contact forms, a fully interactive web page, etc.
A back-end JS developer writes the business logic of the website. If you have none of these developers, you can hire a developer who is experienced in both front-end and back-end technologies.
Communicate well with the developer
Communication is the key and you must be vocal in conveying what you expect. Do not expect the developer to understand your idea written on a piece of paper and develop the website the way you require.
Verify the developer's credentials
You must verify the credentials of the JavaScript developer that you are going to hire. The best way to do this is to check the portfolio. Github is a website where you find the repository of the projects that the developers have created. You can have a better idea with it.
Closing remarks
JavaScript makes a website alive. Hence, choosing the right JS developers becomes very crucial to the success of the project. Follow these steps to put yourself in a better position to hire JavaScript developers and ensure better website as the end result.
Posted By: HireWebDeveloper Team – Contact Us to Hire JavaScript Developer for Website Design & Development Service.