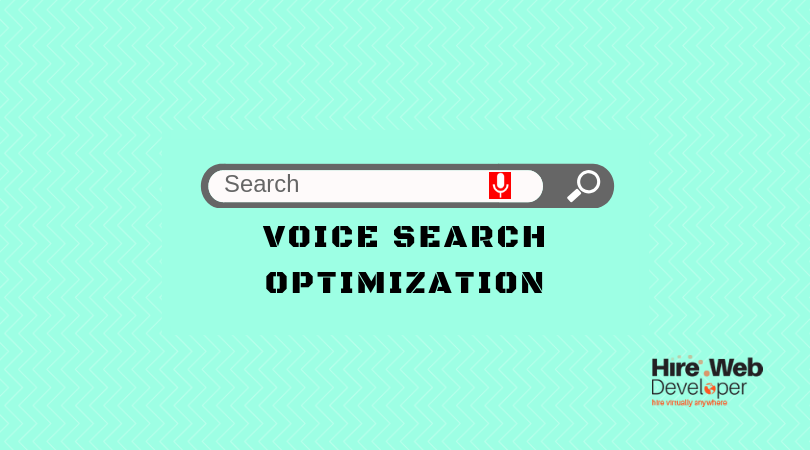 In the last few years, Google has implemented a number of rules to provide the best results for end users. A lot of updates have been done by Google which created an advancement in the search engine technology. Today, Voice Search Optimization has become the most efficient step to take for SEO. Currently, it is not in frequent practice but in near future, it will have a major role in enhancing the position of a business on the search engine.
What is the definition of VSO?
When you search something on Google by using your voice, it is called voice search SEO. It has been found as the best practice to increase the number of visitors on a site. It has acquired a better percentage of the search around the world. By using it, you can effectively improve your website or app position. The number of people using voice search is increasing day by day. Every organization should start deploying these strategies to get higher ROI.
Voice Search Optimization work procedure
With VSO, you can skip typing to search for something. The voice feature of Google will allow you to search for something easily. The trend of using Google voice search has increased from 80-90%. There are still some chances of improvement, things will get better in the upcoming times.
How voice search optimization can have an effect on SEO?
There is an endless number of people who are adopting the practice of using voice search. The organizations which are using it currently, getting better results in comparison to those who are not using it. Some advantages of VSO have been described below:
Overall output can be increased
Everybody knows that one can speak quickly in comparison to type something. When you use voice search, it can help you to work more efficiently. You can save the additional time which will be wasted while typing something. The ROI rate can be even increased effectively.
Easily accessible to anyone
Voice search can be used by even those who are blind. It can contribute in boosting the position of your business in one or the other way.
What are the different methods to do VSO?
Multiple techniques are there to optimize voice search. Some of the most important ways have been presented to you:
Create a page of frequently asked questions
It is mandatory for you to include questions in your content. You shouldn't mind while including a lot of questions, it will add an advantage for you. The chances of getting high rank in the search results will be increased because the FAQs added by you will incorporate with the real queries entered by users in the search results.
Try to use the easy and natural phrase
There is a number of people who use voice as a medium to search for something, they use easy language and assume that they are talking to a human being. Therefore, it is essential to use natural and easy language throughout your content, it will affect your ranking in the search results.
Use Schema Markup scripting language tool
Schema Markup is used to get the search in an appropriate manner. It is used to mark the most suitable answers that are usually searched by visitors. If you use it properly, there is complete possibility to appear in the top.
Register your brand into the Google business listings
When you complete Google My Business profile, it can affect your position in the search results at a greater extent. When a user will go to search some related products or services that match to your business, Google will show it to the visitor. There is an assurance to get top position in the search results after you will be listed on Google business page.
Conclusion
In the near future, voice search would be extensively used for getting good traffic for your business. On the other hand, you can escape yourself from wasting additional time. You can apply all these information for enhancing your position in the top rank.
Posted By: HireWebDeveloper Team– Contact Us to Hire SEO Expert.