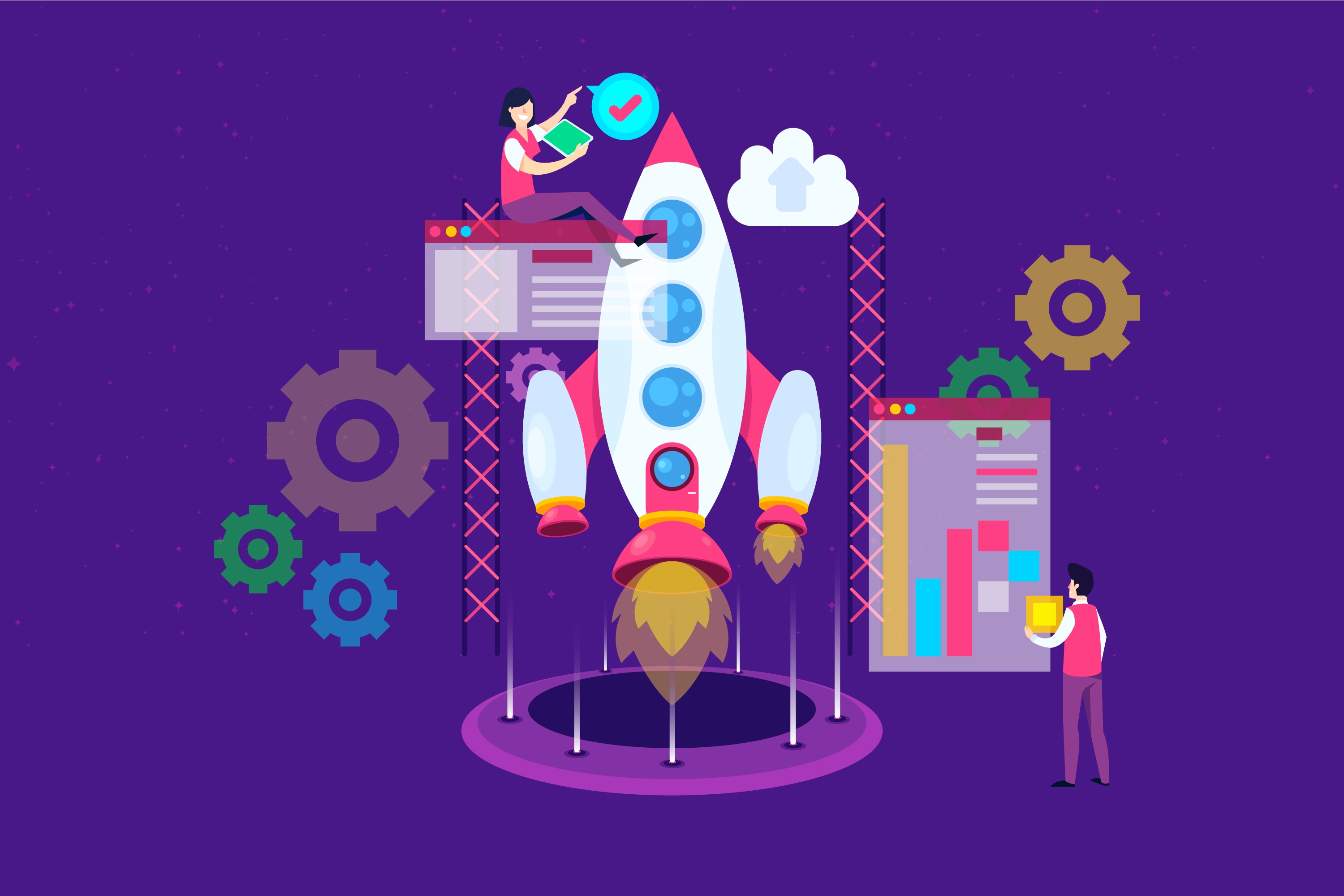 Are you planning to launch/relaunch your website in WordPress? There are numerous websites that appear or launch on the web daily. Hence, you need to make sure that your site stands and shines from the launching date itself.
In this blog, we have enclosed all the important checklist that you need to know before launching a WordPress website.
Get Started
From the initial phase itself, you must select the right web host for your business project.
It has been observed, that most people launch their sites with basic WordPress hosting, while in many cases people go for managed WordPress hostings.
To manage with the best WordPress hosting it is always good if you hire WordPress developers from established IT agencies.
Install a backup solution for WordPress
You should always consider setting a backup solution of WordPress on your site.
Backup solutions are just like having an insurance policy. It will recover and derive your website when gone wrong.
These days there are numerous free and paid backup plugins of WordPress that you can use on your sites. It can be installed easily in no time.
You can also set up an automatic scheduled backup on cloud storage services such as Amazon S3, Google Drive, BackupBuddy or Dropbox.
Secure your WordPress site from hackers
Since WordPress is the most popular CMS ( Content Management System) in the world, it has become the most popular platform to target. Therefore, build a website that is secure and prevent your business from hackers.
Check your WordPress website for 404 errors
If you are a new brand website, then 404 errors can offer a bad user experience.
You must ensure that all the pages on your site are loading correctly and properly, and there should be no missing links.
Note:- You can add your website to Google Webmaster Tools. This will update you with the crawl reports with 404 error pages.
As a new website, it is more unlikely that you have not added your website to Google Webmaster Tools or Search Console. In this case, you must manually browser your website and ensure that everything is progressing as expected.
If your website has lots of content, then you must concentrate on all the important pages such as contact page, about us page, login or registration pages, etc.
You can notify yourself with the email alerts for 404 errors. By doing this, you can easily fix and monitor them.
Set up email
Failing to receive or send emails from the WordPress website is one of the common errors one faces. Some email notification may be delivered, some may not.
The main reasons are that most of the mail servers can consider it as email spoofing. This happens when the sender's email address does not match with the originating server or domain.
Keep a check on all the forms
Once you are done with the email setup, the next thing you should do is ensure that all the forms on your website are working properly. Make sure that you check the comment forms, contact forms, subscription forms, etc.
You should also ensure that your send test email and email lists are working properly and delivered to the right list of emails.
If you are running a multi-user WordPress or multi-author website, then you should check the registration and login forms. Try to log in from different user's roles so that you can check and remove unnecessary items from the admin area.
e-Commerce sites
As a business owner, you should think from the user's perspective and browse through your products.
If you are into selling the goods digitally, then ensure that it is delivered promptly. In the case of physical goods make sure for the smooth completion of the orders.
The other things that you need to check are the invoices, receipts, taxes, calculation, shipping cost, etc.
Check videos, images, and sliders
Videos and images make a modern website more interactive. Hence, ensure that all the images and videos to load properly. Try to play your videos on different browsers as well as devices.
Note:- If you have incorporated WordPress slider plugin, then ensure that the slider is working properly on all devices and browsers.
Test the integration of social media
Social media plays a vital role to launch any product successfully. Therefore, make sure that you do not miss any minute details.
Ensure that the users can easily find your business on social media platforms such as YouTube, Facebook, Instagram, Twitter, etc. You must also make sure that the social sharing plugins on your site are properly working.
Note:- it is always good that you enable Facebook Open Graph meta-data, social monitoring tools, and Twitter Cards on your WordPress website.
Test the performances
The issues related to performance is the main concern that happens during the development phase. Hence, before launching your website it is always good to test your site one last time.
Also, make sure that you check the speed of the website using tools such as Google Pagespeed tool and Pingdom. The speed is not only important in terms of user experience but is also important from the SEO aspect.
Note:- The best way to speed the WordPress site is to install the caching plugin such as WP Super Cache or W3 Total Cache, and install CDN such as Max CDN.
The most managed WordPress hosting companies such as WPEngine has come up with in-built cache and also include backups and CDN.
Install Google Analytics
You cannot improve yourself unless you get to know how your users are interacting with your site.
The easiest way to track the interaction of the readers is by installing Google Analytics. It gives you the information from where your visitors are from, what they browse, when they leave and how is your website doing?
Before launching by your site, it is important to install Google Analytics.
Check SEO
SEO (Search Engine Optimization) is one of the top sources for consistent traffic for every website. If you optimize your website for search engines, it will help to increase the traffic steadily after the launch.
Check Robots.txt file
You must have robots.txt file so that the search engines can easily crawl to your websites.
Final Note
In conclusion, the execution of the above-mentioned practices will surely bring success. However, it is always good to hire a WordPress developer from an established IT agency. They would have good experience working invariant project, thus would be able to deliver a unique website with unique ideas.