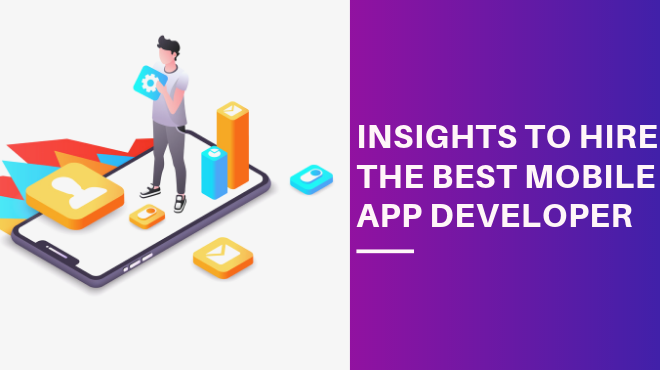 Are you seeking for a mobile app developer? Are you planning to launch your mobile app or enhance the competence of your existing mobile app?
Bill Gates once said, "If you do not have an online presence, then its better that you stay away from the business." In this current scenario, this statement needs to be modified, say, " If you are not implementing mobile apps, then its better that you stay away from the business."
The comprehensive use of mobile phones has employed mobile apps in the utmost prominence. From shopping for clothes online to buying your grocery, financial transactions to purchase your amenities, everything is accomplished over a simple mobile app. According to the information shared by LinkedIn, the most sought professionals are the mobile app developers.
According to the recent survey, the number states that over 6140 mobile apps are released every day. Don't you think that's huge? Well, the significance of having a mobile app and the mass availability of mobile app experts makes the situation more critical. It is more similar like finding a needle in a haystack. To hire the best mobile app developer, a lot of precision needs to be followed. In this blog, are few tips to find and hire the best mobile app developer.
Be specific about your business needs
The first requirement is to analyze the mindset of the users that you wish to target. Secondly, define the mobile apps features, functionality or any other requirement. This will help you to figure out the exact need for your business.
1. Scenarios and challenges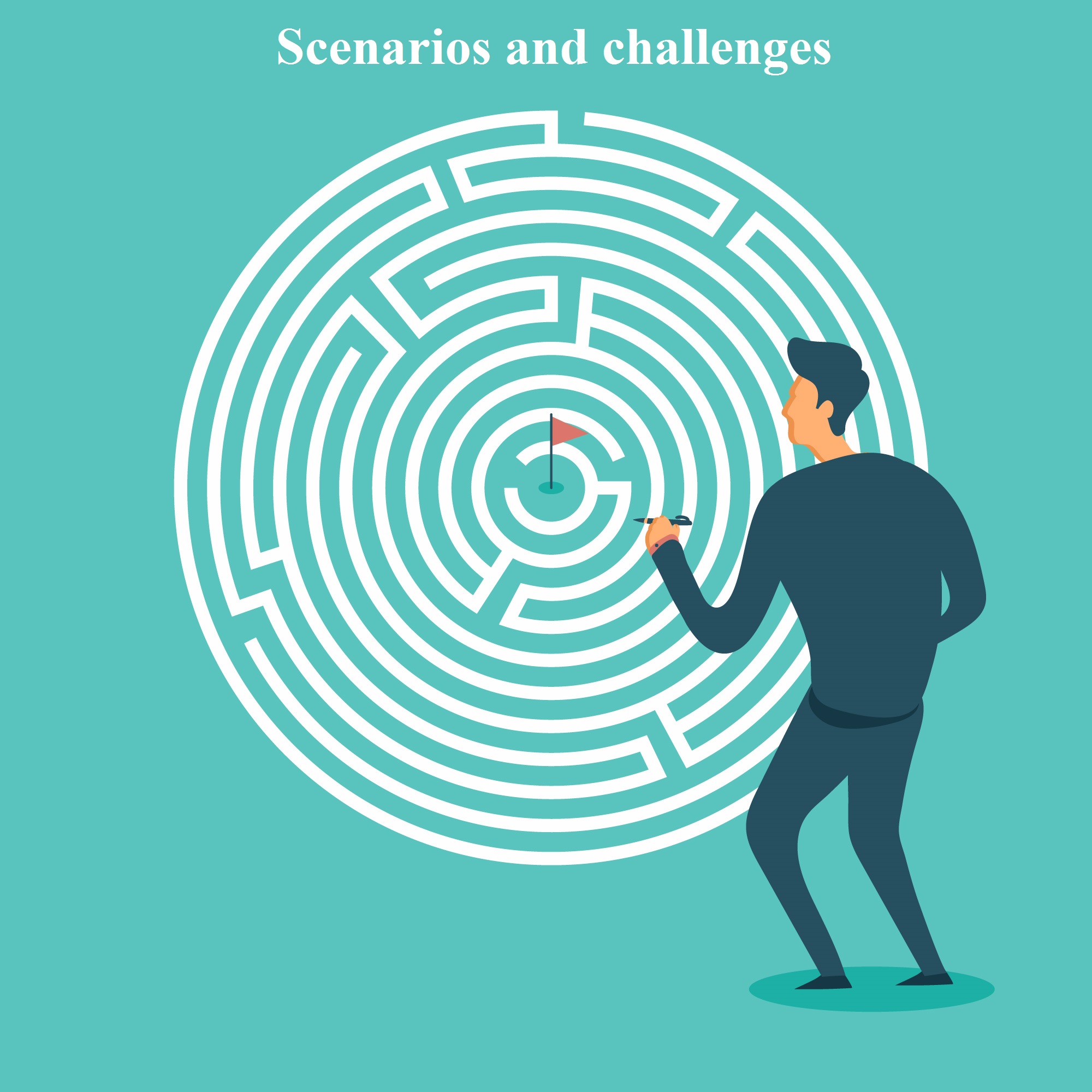 a) You are already employed with in-house mobile app developers, but for a specific project or constrain of time you need more experts. In this scenario, you can hire a proficient in-house expert, a developer from an outstaffing agency, or a freelancer. Outstaffing is the case when you hire an expert from another company for a specific tenure.
b) Suppose you are planning to implement the new technologies that you have never used before. And, if your in-house mobile app developer is not updated with the latest technology, then you can outsource the professionals from an outstaffing agency.
c) For projects that need to be developed from scratch. The challenges would be equally the same for both established firms and start-ups. The start-ups are usually in the budget constraints, moreover, they would be eager to instantly enter the niche, hence they opt for an outsourcing agency.
On the other hand, an established business would be automating the business process. Therefore, they would choose to hire in-house mobile app developers or would go for the dedicated team.
2. Difference between in-house and outstaffing team
As the basic thumb rule, many business owners usually in this dilemma to launch a new mobile app quickly without any major investment. In this scenario, many would be facing this situation whether one should go for outsourcing or hire an in-house team for mobile app development.
a) Outstaffing team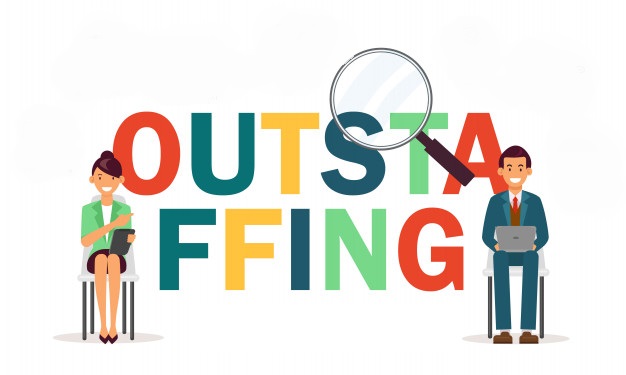 Earlier business owners were quite skeptical to outsource developers, but nowadays it is quite common. A survey states that 70% of businesses want to hire outstaffing agencies. Main advantages of outsourcing are:-
When you hire an outstaffing agency, it means you are hiring the top coders, hence the recruitment process will take less time. They would have experience in the domain, which will lead to a high-quality final product.
As a business owner, you can add or replace the developers as per your requirement, hence enables to start the project quickly.
You need to pay for the time allotted by the developer. You can save the money that can be spent on the infrastructure or office space.
b) In-house team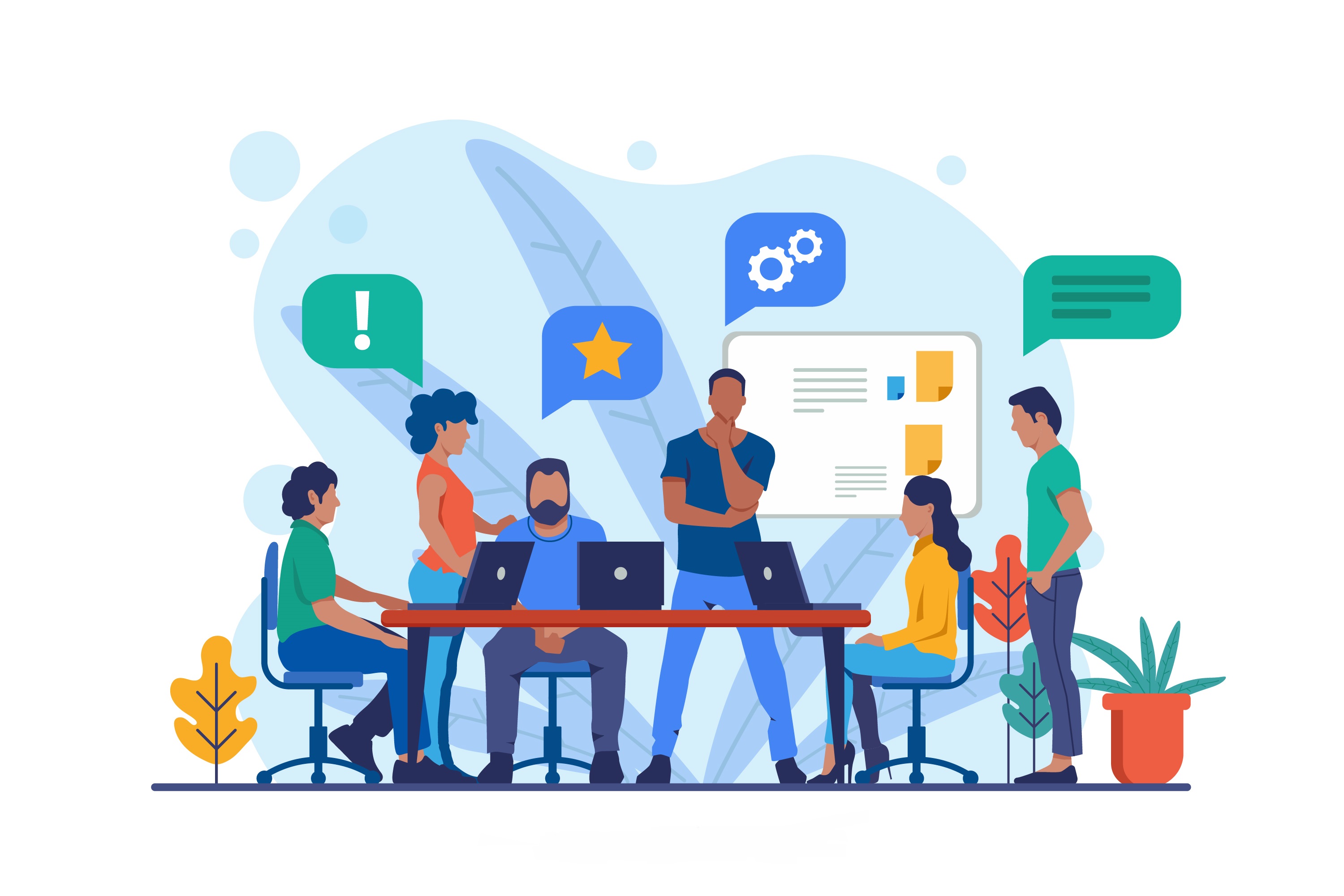 Even though your in-house team would have a deep understanding of your product, your business, and your corporate culture. But, it cannot guarantee quick responses, effective work using the latest tools and updates.
Note:- It is always wise to hire somebody, who can manage the entire development process with ease and flexibility. One who can meet all your deadlines and offer the product that matches up with your expectations. An outsourcing company will surely help to flourish your business.
Adding to it, an outsourcing firm would have worked with variant business arrays, therefore can smoothly develop your product. You can hire an Android app developer or an iOS app developer based on your project.
3. Freelancer or an established firm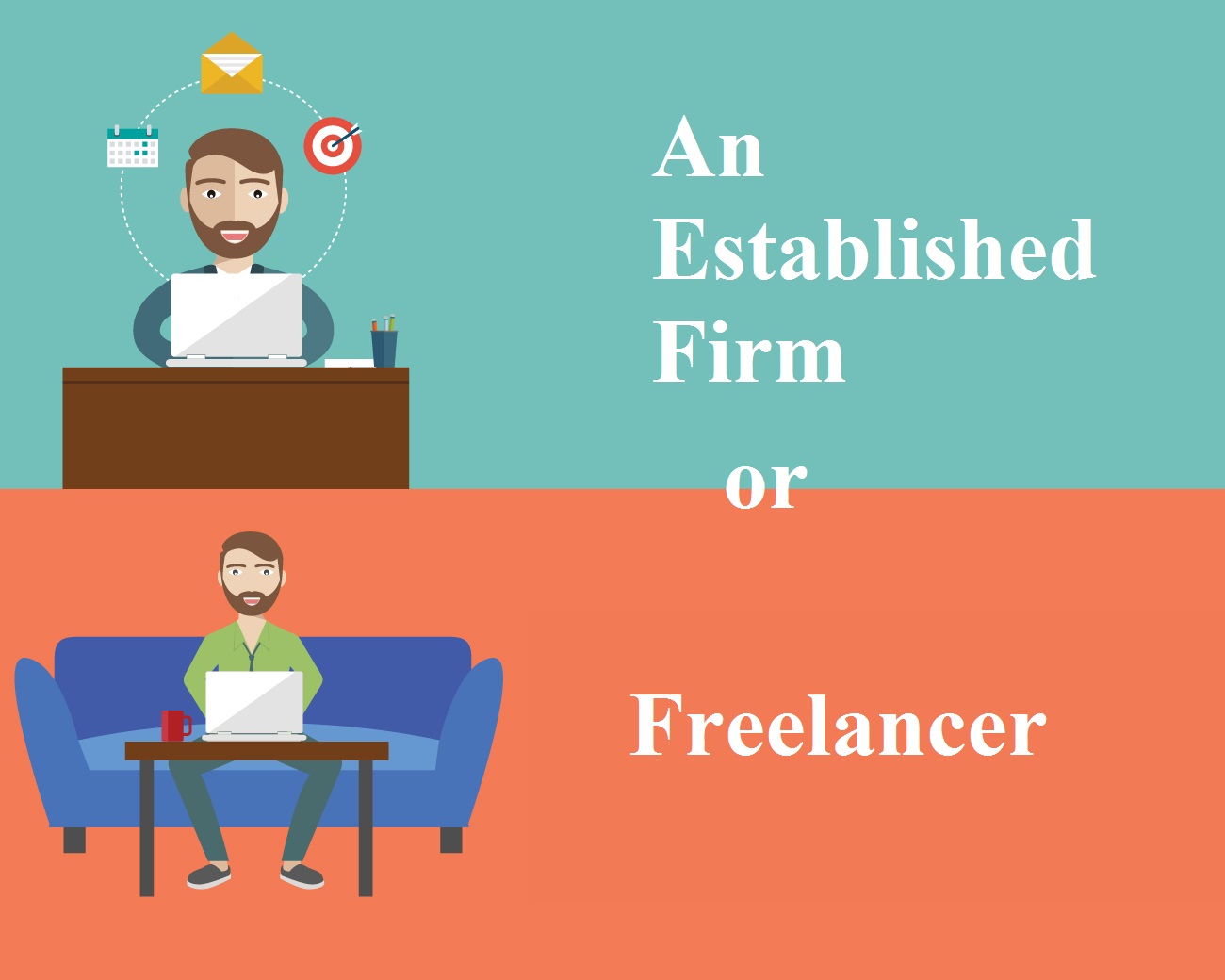 It is always good to hire an established firm, rather than pondering over a freelancer. An established agency will offer you project management services apart from designers, QA specialists, quality control, developers and many more. A recruiting agency follows specific methodologies, quality control, an established channel for communications, and a streamlined workflow.
Another added advantage of striking the deal with an established firm is sharing the recent development and updates, tools within your in-house team well. The best outstaffing agencies will document all their challenges and strategies they followed in their prior projects. Hence, with the years of experience, the agencies will accumulate all the knowledge that evolved for the development approaches, practices, and ready-made components.
On the other hand, a freelancer won't have vivid experience. Hence, would take time to develop the project. There would be major chances of not meeting with the posted deadlines.
Search for potential vendors
By now you would be pretty-defined about your goals, it is important for you to create a checklist.
1. Destination
The U.K, Ukraine, North America, and India are some of the prominent destinations to outsource the mobile app developers.
It is pocket-friendly to hire mobile (Android app developer, iOS app developer) from India. Since there is a huge variation in the foreign economy and Indian economy. It is much feasible to hire mobile app developers from India. It has been noted that 89% of mobile app developers are outsourced from India. Since, they are hired for variant verticals of industries such as health, real estate, fashion, entertainment, gaming. Therefore, they have got prior knowledge. This will surely help in the development process and there would be a high success rate in the final product.
2. Administer the research
If you are seeking for a mobile app developer, then start researching on the freelancing websites such as Guru, Upwork, and People per hour, where you can get the details of agencies profile, list of their customers and their references, and completed projects.
Below mentioned is the list where you can hire the best mobile app developers from across the world:-
B-2-B directories– These sites contain the list of mobile development agencies grouped and categorized based on the specialization, location, and ratings. Clutch.co is the popular platform to check the reviews and ratings.
Design communities– Here, you can find the networks of mobile app developers and designers. It is much convenient for one to figure the best mobile app developers, who offer Android and iOS development services. Dribbble, and Behance are some of the communities that will keep you stick to the screen for hours to find the suitable and best mobile app developers.
GitHub
Tech Blogs
LinkedIn
Since now via sites, you would have figured the best developers, make the list of best hiring agencies and analyze them carefully. Check their reviews and testimonials. Compare the pricing.
Hire the best mobile app developer
By now, you would have carefully analyzed your outstaffing agencies. It is now time to make your mind up.
Don't jump into the conclusions, clarify all the controversial points with the developers you are planning to hire. Put up with as many questions as you can.
Some FAQ'S
Which market segment do the mobile app developer focus on?
Many agencies have got a service page wherein you can find detailed information about their range of expertise. They define the domains they have worked with and deepen the expertise.
Will the mobile app developer pilfer my ideas?
It is always better to sign a Non-Disclosure Agreement before you share any details about your project. Some agencies are so profound that they include the "SEND ME NDA" button in their contract form. Opt for those firms as they care about your business and your ideas.
How to check mobile app developer's quality in case of the development process?
Usually, many iOS and Android developers follow the particular standards, which ensure the quality of their services. The standards include a set of methods, tools, and techniques which are used to gain a stable and consistent architecture, exemplary user-experience, and reusable code.
Final Note
In conclusion, in order to develop a successful mobile app, selecting the right mobile app developer is a critical choice. Hence, analyze whether your requirements are met by the development agency you have hired. Hire an agency who empathizes with you and your business ideologies.
The successful development of the project revolves around the skills of a mobile app developer. Ensure that they possess the right technical skills, experts, communication, collaboration skills, problem-solving capabilities, and critical thinking.