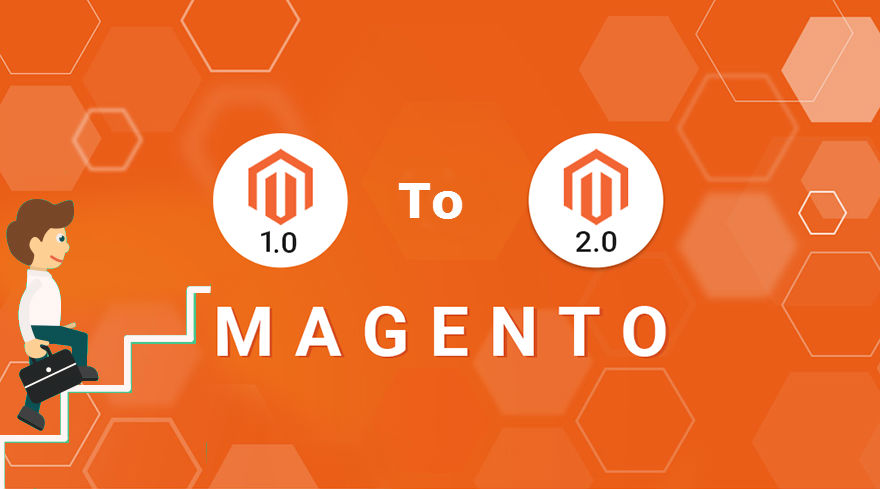 The much-awaited Magento 2.0 is out and is being touted as one of the most finely tuned updates for a software. There are at least 2,40,000 online storefronts on Magento and it will be great to see how so many businesses will approach the change. There has been a mixed bag of feelings from the developers as well as the merchants. While many are excited in the anticipation of some new and exciting features, others are skeptical about performance issues and bugs.
The e-commerce companies are mostly in a fix whether to go with the Magento 2.0 way or stick to the good old Magento 1. Those who have accepted the change and willing to try the latest version have their own set of questions which goes as follows-
What is the ideal time to plan the move?
How smooth or choppy the transition will turn out to be?
Is the transition worth the effort?
Let's find the answers to these questions one at a time.
When to make the move from Magento 1 To Magento 2?
Whether you should migrate to the upgraded software depends on numerous reasons. Things that are needed to be taken into consideration are the condition of the current website, its performance, amount of orders coming in, and the version of the Magento. If you are using any version before 1.13 EE and 1.8 CE, it will be considered obsolete and you must upgrade to Magento 2.0. Even if you are using the newer versions with a number 3rd party extensions but experiencing performance issues, switching to the updated version is a wise choice.
Migrate to Magento 2.0 if the website has got slower.
Try Magento 2.0 if you have plans to revamp the website.
Consider migration to Magento 2.0 if your technology solution partners suggest so.
How painful or smooth is the transition
Although there are migration tools in place to handle the migration to Magento 2.0, it is not going to be a very delightful experience. You will be assisted with the transfer of data including store setup, promo rules, product display, shopping cart, existing orders, etc. However, what you will not be able to transfer are theme customizations as well as 3rd party extensions. It implies that you will be required to restyle your website that would entail some investment on your part.
There are, in fact, certain advantages of such a situation:
You will be able to give your business a newer look by revisiting your design strategies.
The usability and the UX of the website can be improved with the new extensions.
You can do away with some legacy programs.
Is it worth the effort?
Absolutely, the update was long awaited and looks promising. Furthermore, they will be offering support to the older version as well for a few years to come. If you are an established player in your niche, you may put your plans to migrate on hold. However, new investments around e-commerce will definitely be made based on Magento 2. So, if you are a new entrant in the e-commerce industry and are looking to get seed-funded, going for Magento 2 will be a good decision.
What next?
Whatever be the perceptions, year 2016 is going to be good and fruitful for the Magento online storefront owners. A new playing arena for the e-commerce businesses is introduced with Magento 2.0. The businesses should brace themselves and welcome the change Magento 2.0 brings along.
Closing Thought
To hire Magento developer is one of the best ways to carry out the website development process in a seamless and effective manner. If you want to share your experience or views related to this blog, then your are free to reach to us via comment section given below.
Posted By: HireWebDeveloper Team – Contact Us to Hire Magento Developer for Website Design & Development Service.