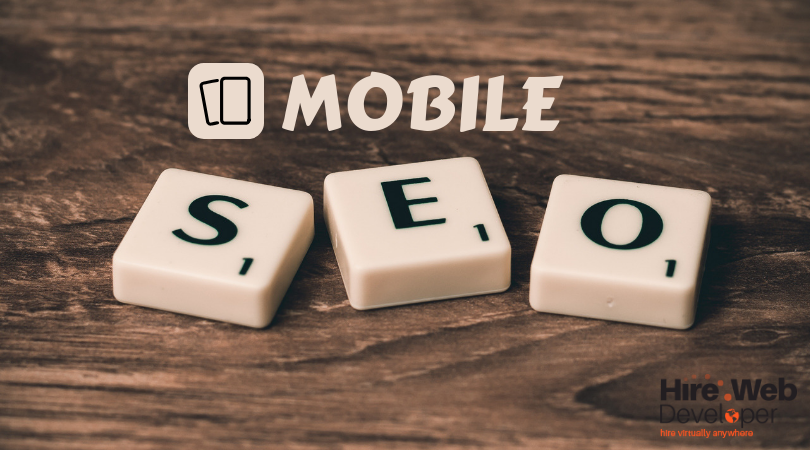 Everything has got digitized today that's why most of the buyers go for online search before they go to buy anything. The dominance of this Mobile SEO has spread everywhere. More than 90% of people believe in exploring the items online. A result shows that more than 75% of the mobile searches end to store visit and 30% gets converted into the purchase.
Why optimization is important for a mobile site?
Mobile SEO has become the priority for most of the businesses who want to be competitive in the online market. To be established, your website should be mobile-friendly. For creating a friendly site, optimization is an important activity to do.
Google algorithms only give rewards to the website that follows proper SEO rules. Fast speed websites can fix the ranking associated with complications. So, this is the right time when you can invest in creating a responsive website. It is not enough for you to just own a mobile-friendly website, you should adopt certain SEO strategies to get expected results.
Important aspects of a mobile-friendly website
Text should be visible even without zooming.
Links need to be separate from each other, it will be helpful to you.
Don't use the software which is not compatible with the mobile device.
Content should be fit into the mobile screen.
The advantage of creating a Mobile SEO friendly website: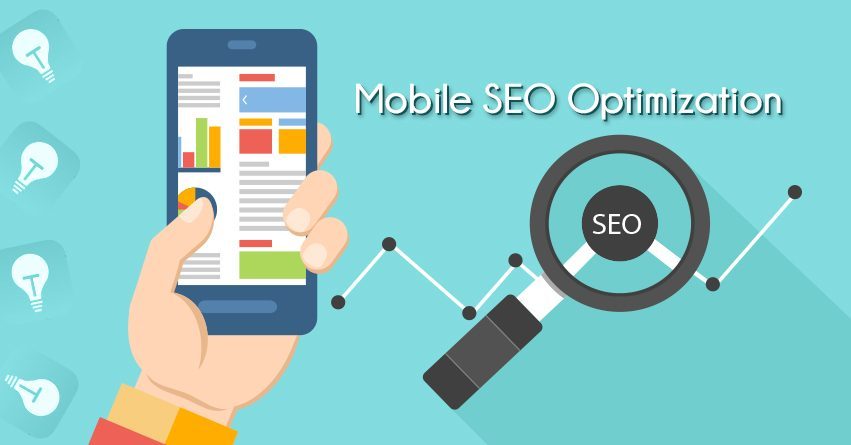 Chances to get a higher rank on Google
In case, you want to be visible and in the top position, you should do some modifications in your site subsequently. According to new guidelines of Google, the responsive sites will get better visibility on search engines. You are suggested to use a unique URL, it will help you in avoiding duplicate content.
Enhances user experience
It always happens when you share a link to the users, the link doesn't open or it takes a lot of time to load properly. To handle such issues, you need to assure that the website link is opening smoothly on a mobile device. It will convert the visitors into potential customers.
Back linking would be better
Apart from getting a top rank on the search engine, you should use a unique URL. You will not have to experience a separate desktop and mobile site, it improvises the rank of a page.
A user spends more time than average
A number of people spend time on the mobile internet. When you are a website owner, grab the opportunity to show your presence. If users can easily navigate to your site, the traffic volume will be increased. More than 60% of the visitors get these kinds of issues while browsing a website.
Cost of maintenance will be low
The overall cost of maintenance will be decreased if your site is responsive on the mobile device. You will not have to format something or add something new. Responsive sites can give you instant results and will lift you up in the search results.
Competitive benefits
An optimized website provides you the advantage of being in competition. There is a number of organizations who still don't have a mobile-friendly site. If you are new in this field, you can have a better idea from the competitor's site. It will give you a better idea of the complete process.
What are the different Mobile SEO strategies to get a better presence?
The concept of being mobile friendly came in 2015. It becomes mandatory for most of the website owners to create a site that can be easily synced on the mobile device. If you want to maintain your ranking in the organic search, you should shift from traditional to modern web optimization.
Here you can check some of the best techniques-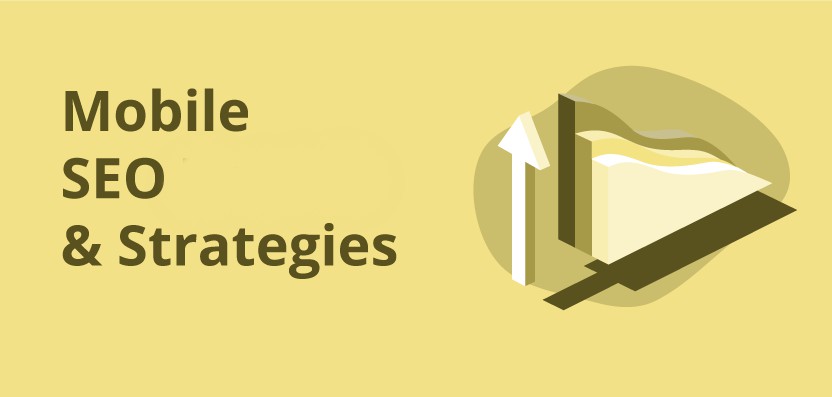 Solve site associated issues
It is a type of issue which can be resolved by changing the HTML and CSS themes. You can't solve this specific problem on your own when you are not a developer, you should hire a developer to solve this specific problem. A developer will create the mobile responsive site for you.
Create a responsive site
A mobile device has an important role in getting more traffic. You should focus on drawing the attention of mobile users and create a responsive design. Creating a responsive site means your website is already adaptable to the screen of the user.
The motive of a responsive design is to ensure retention and to increase conversation rates. When you want to identify if the site is responsive or not, Google mobile-friendly test tool will help you in that.
Modify the existing theme if essential
When you try to do modifications in a website which is not responsive to mobile site, it is not an easy process. You should try to find mobile friendly themes from the WordPress, they are paid or even available for free.
Conclusion
The above-given content is about using different Mobile SEO techniques which you can use to increase the visibility of your site. All these guidelines will affect your ranking on search engines.
Posted By: HireWebDeveloper Team– Contact Us to Hire SEO Expert.