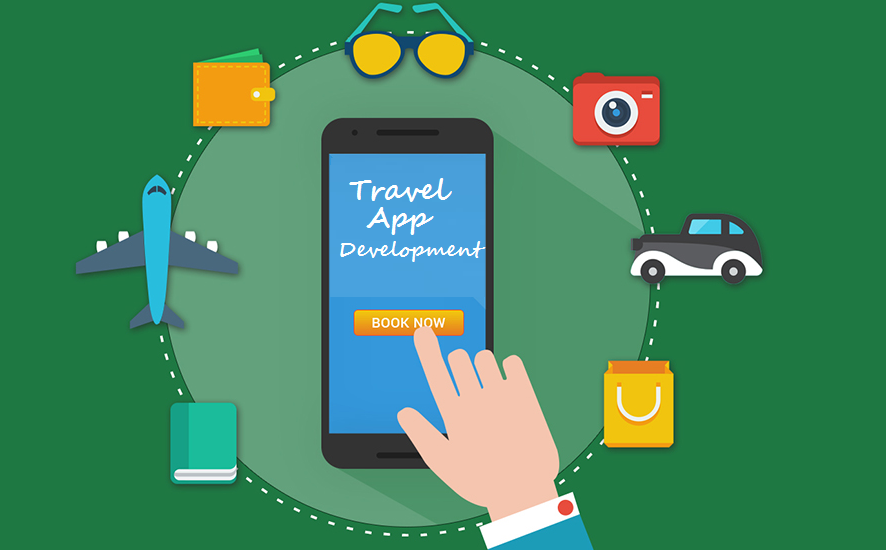 Travel app development services stand out and offer an optimum travel experience by integrating some advanced features that can make your travel app a hit.
Growing emphatically over the years, travel industry has completely reinvented the ways people explore and travel. Traveling app development for Android and iOS are growing at an alarming rate. These days, smartphone and tablet users spend enough time in researching and planning their work, vacation and other similar travel destinations in their smartphones. In between 2011 and 2015, the bookings done via travel app have grown by 1700%
The online revenue has also increased from 1 to 8%. Additionally, it is expected that 31% of consumers will be discovering and planning their trips. Gone are the days when people used to travel around with guidebooks, compasses and maps. Now, all they need to have is a travel mobile app that gets their travel arrangements done at the swipe of a finger.
Travel app development delivers end to end solutions via personalized services. Every traveler prefers a "must-have" travel app on their smartphones. If you are the one planning to develop an app that makes business, you need to ensure that it has all the rich functionality and is completely user friendly.
Benefits of travel app development services for businesses: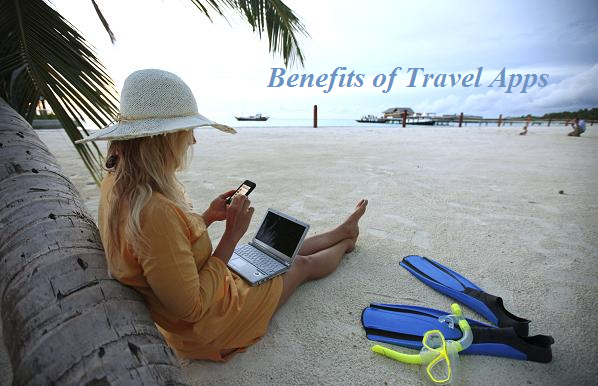 As a travel app owner, businesses can notify customers regarding the special packages and special events in or near the travel destinations. Travelers definitely get attracted to when they get notified constantly with attractive content.
Personalized services offered by travel mobile applications are designed to fit the traveler's exact needs like pricing, accommodation, packing, airline booking and so on.
Travel mobile apps have make it easier for developers to quench their wanderlust with the scope of mobile apps. To let your app stand out among others in the industry, you need to add special discounts to draw customers to the platform.
In the digitized era, marketing and promotion have become a useful strategy to manage brand visibility. To make an app successful, you need to create an engaging mobile app that attracts new clients. It is important to promote or advertise an app on multiple platforms. A user-centered strategy for marketing is the best thing you can avail. There are some companies that even offer digital marketing services to make their app visible and unique.
Travel app development services deliver a hassle-free experience for the traveler by combining all the plans into a simple itinerary. With the help of travel app, customers get regular update about their travel booking without any fail. Constant updates are also offered to the customer with push notifications and message alerts.
How travel app development services are beneficial for travelers?
Login with personal account or social media
A mobile travel app is a great tool for every traveler. It is personalized in multiple ways since it is provided with a personal account. A personal account not only helps businesses in gathering information about the customers but also helps understand customer behavior and retain them.
When it comes to the registration, the addition of social media login options amplify the registration process and also offers access to the social profiles. Social networking profiles of travelers act as a great marketing tool because majority of travelers share their travel experience via social media accounts like Facebook, Twitter and Instagram. It functions as a free promotion of mobile app.
Availability of search and filter options
Travel mobile apps offer customers a convenient search option to help them easily find all the required information about sightseeing, popular spots, major attractions or the biggest events in the area. If a travel app does not have "filter" options, travelers might get lost in the search of place or information.
An advanced mobile travel app must be integrated with tools like Google places, Facebook place API's, etc. These tools offer access to a huge database of services and sightseeing.
Navigation and geolocation
Every great travel mobile app needs to have a geolocation feature. To implement this feature, Google offers Google Maps SDK for iOS and Android to insert the map in the travel app with other features like routing and navigation.
Access to real pictures and videos
User-centered travel mobile app help in easily getting the images and videos of popular places before visiting. Before visiting the destination, everyone looks forward to knowing a bit about the place. With the help of pictures and videos about the place, travelers will know how the place looks like and this would help in making arrangements and planning for the trip.
The use of images and videos plays an important role in improving the experience of traveler.
Offline access
Navigation or geolocation is the backbone of any travel mobile app, there are many other important aspects that make your application convenient for travelers. Online and offline access is a part of it. Having the ability to function offline is a crucial aspect of any travel app.
Developing a native mobile app counts to be the right choice. The reason is, it has the ability to work even in an offline mode.
Final Notes!
Believe it or not, mobile apps have become a crucial part of the travel industry. They are the most downloaded applications in the category. This is the reason travel app development helps travel agencies become more competitive. For designing your own travel mobile app, you can get in touch with our talented team of dedicated mobile app developers who will help you in launching your mobile app in the market.
Posted By: HireWebDeveloper Team– Contact Us to Hire Android App Developer.