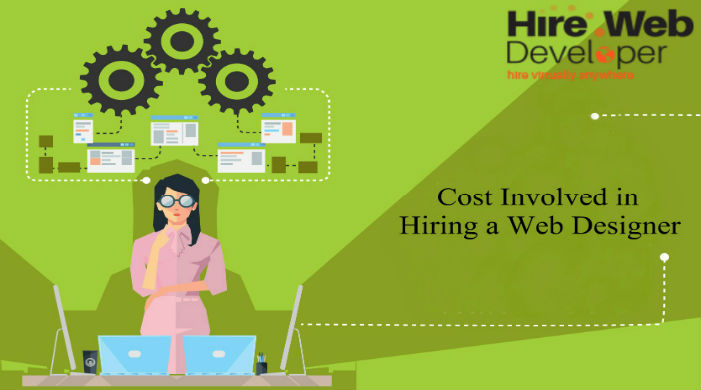 Web designers are the most important asset for creating a profitable website. It doesn't matter whether you are creating a completely new website or want to make some changes to your existing design, you should hire a web designer who can meet your business requirement with applicable page layout, color, and UI. As the trends of styling are changing every day, the web design patterns are changing at regular intervals. It would be great to hire a website designing professional, who can understand the demand of the market and can make your website more appealing and easy to navigate.
The cost of website designing is not fixed. By applying the common approach, you would be able to identify the cost of website designing. Lots of factors are responsible for cost, a small change can have a huge impact on the overall budget. Each designer has its own rates which can greatly affect the total cost of the project.
What is the role of a website designer?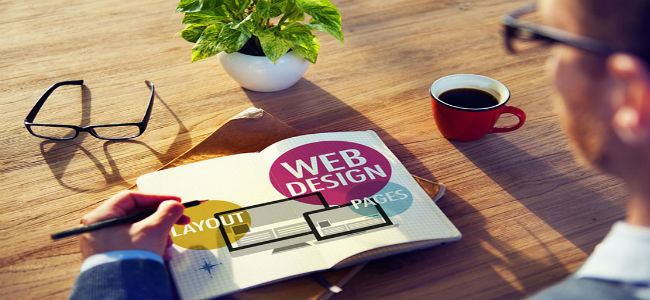 Web designing and development cannot be the same but it is possible to get a developer or designer having some similar skills which mean they can do everything whether it is about designing or development. Lots of web design professionals build the structure of a website or application by the help of graphic design software, whereas other create websites with customized themes which are fully-functional. A website designing professional uses different design software and technologies for creating responsive layouts and integrate elements to the page that are capable of getting the attention of the users. Designers improve the user interface and user experience and coordinate with graphic artists and programmers to ensure effective results from a website.
Before proceeding further, you should make certain choices depending on the requirements of a website which directly affect the factors on which cost depends:
Static or dynamic website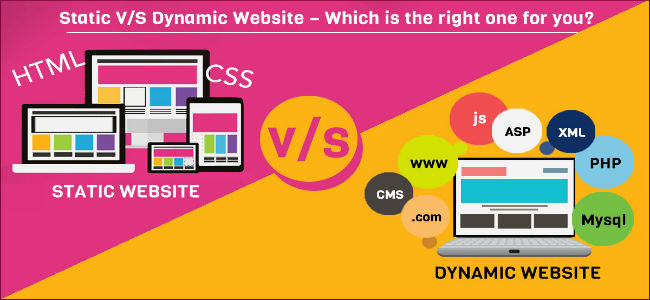 When you talk about the static website, it is a combination of the web pages having fixed content. A dynamic website is that which is linked with a database where changes can be implemented anytime to the database. You will have to spend less time in creating static websites while dynamic websites need more effort. It is true that dynamic site creation is a time-consuming process but for long-run, it is beneficial. The companies using static websites can't get the expected revenue. Entrepreneurs who want to get popularity and earn huge revenues should always go for dynamic sites.
Custom or template based design
Using a template-based website can be an easy solution, but it can restrict your creativity and you will just end up with a generic site. When you will have a customized website design, this helps you achieve your business mission. It totally depends on you, what kind of website you are looking for.
Customized or Off-the-self website
In case, you are looking for a website where you just need to little customization, you can select an off-the-shelf website for fulfilling your purpose. This could be the better option for doing the small modifications depending on your needs. Those who are expecting a unique website with distinguished features should focus on creating a customized website
Looking To Hire Website Designer? Contact US!
Wish to hire a design firm on the basis of a per project or on an hourly basis
It is required for you to determine whether you want to hire a web designer on the basis of per project cost or on the basis of per hour cost. Per hours defines that the designer will be paid on an hourly basis. The term per project cost simply means that the cost of the project is already decided and you have hired a web designer for the entire project at a particular cost. Both have their pros and cons. Based on your needs, you can go for the one which suits your needs.
What are the most important factors that affect the cost of hiring a web designer?
There are several factors which have influence the costing of hiring a web designer. Here, you can have a look at some of them:
The scope of the project
If you are a user, you define website design by a landing page having a couple of inside page formats. Website design is something that involves multiple things such as call-to-actions, tabs, images, navigation, headers, footers, and components for up-selling items. The design is something which integrates every component of your site that needs to stream with the color plan and business idea.
The expansion of your website is related to the size of your web page. There are even some other important components which you should integrate to your website. Lots of business owners want their website designer to create additional things such as logo, email layouts or favicons.
By having a brief of all required components, you would be able to integrate the majority of the components, pages, and other things by the help of your designer. It would be easy for you to run your project smoothly.
Website designer location matters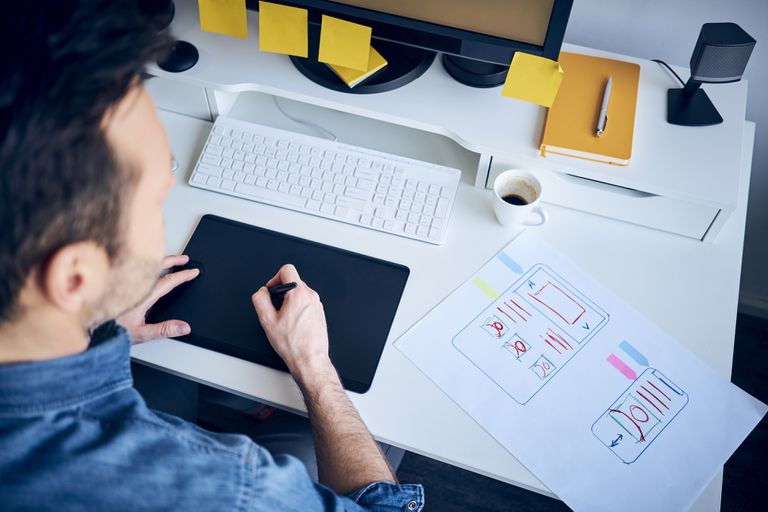 Depending on location, the cost of hiring the website designers also differs. You can hire a website design professional from India or anywhere but some complications may come to your way if your web designer is not located near you. Also, the difference in time zone will have a bad influence on the work. There are chances that the designer you hire will be ten hours ahead of your time zone or can be slower. It can influence the course of events as you will get a response after 24 hours. As a result, the budget for hiring will also be increased.
Language is the other major factor in spite of the fact that website design doesn't require someone who knows the same language. The only thing you should check is, whether a designer is capable of fulfilling your requirements or not. But, there are times when situation get troublesome if you don't talk in a similar language smoothly. It would be better to approach a designer to make your necessities clear before you start working with them. Therefore, you should consider every possible factor into consideration before you hire a web designer for your organization.
Website platform is important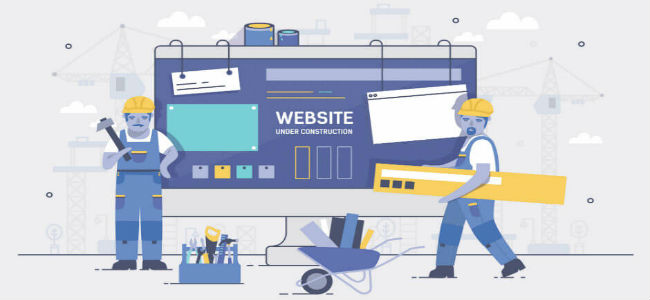 The OS (operating system) and hosting doesn't matter much for website design but selecting the right platform is still important. There are chances that you need a WordPress theme with which web designing professional will work with. A WordPress designer will redesign a website and integrate CSS or JavaScript code towards the front.
In case, you are thinking of utilizing another CMS, the website designer should have knowledge about them. As most of the experts hold expertise about specific platforms, so it is your responsibility to go through the portfolios of the website designers precisely before you hire them for your project.
Another important factor is the kind of required configuration. For designing a gaming web page, you need everything in detail. The complexity of a website is the other major aspect which you should focus on while hiring a website designer.
Apart from the designing part, a little bit of programming is even essential to complete certain important tasks. When you hire a web designer for your organization, you make sure that the designer understands the basics of JavaScript or jQuery for sliders including activity components.What are the factors that can help you in minimizing the cost of hiring a website designer?
Lots of things are there to consider for cutting the cost of hiring a website designer. Let's have a look at some of them:
Approach a website designer from a country where the GDP can be less than your country.
You can implement your own methods with freely available software.
Determine what all things you require for designing a website and appoint professional only for those things.
Always, select the agency which is the nearest to you.
Hire a web designer for the entire project and not on the page to page basis, it can save your time and money.
Conclusion
The appearance of a website matters the most for every business. It is your duty to hire a website designer who holds all the required expertise to make your website more attractive. When the website wouldn't be appealing and interesting enough, people will move to other websites dealing in the same domain. Therefore, it is mandatory for you to hire a web designer who can give a new look to your website.