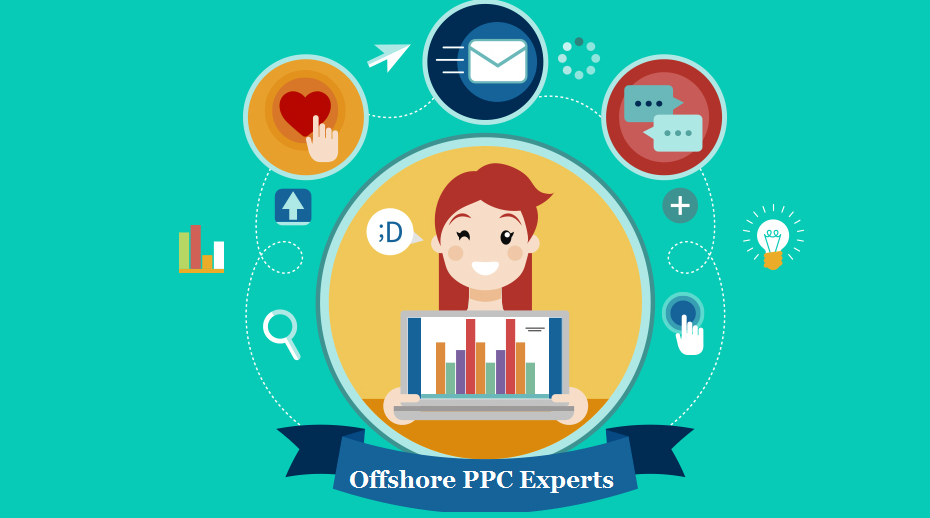 For ensuring the growth and development of your company, you should consider every aspect which can take your business to new heights. Hiring offshore PPC experts can be an important step to increase your brand visibility. They can better understand your vision and help you achieve what you have expected.
It is easy to develop an appealing website which can promote your brand online. You can't just stop after developing a website, lots of things are there which plays important role in the success of a website. To ensure that whether the interested audience is coming to the site or not, you should start working on search engine optimization. With the help of SEO, you can optimize your website so that your online presence can be improved.
What are the Benefits of Hiring Offshore PPC Experts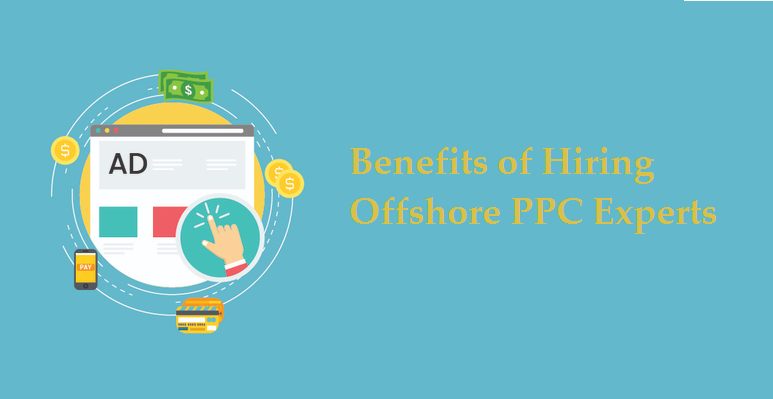 You hire offshore PPC experts to get instant results with expected ROI. These outsourced professionals can facilitate you with affordable service with multiple benefits. As there are already lots of benefits of hiring offshore PPC experts, here you can focus on crucial ones:
Services at reasonable rates
For every business, cost control is the most important aspect to consider. It would be better if you don't compromise on quality because it matters the most for delivering the quality work. Reputed offshore PPC expert will understand your business requirements and provide you expected service at reasonable rates. As these companies promise to provide budgeted services and deliver projects within the given time frame, it can be easy for you to save your money and time.
Updated Services
When you hire PPC expert from an offshore company, they provide you updated service according to the changing trends of the business. As PPC is quite a versatile platform, changes comes every day. It will not be easy for your business to keep track of current trends and Google's algorithms, people who are especially contributing in this field can help you.
Easy to focus on other business related tasks
PPC is a process that needs some time.You can't just ignore it and expect that you will desire results. There is a need to spend a lot of time and efforts on PPC. It is not possible for you to do it alone so appointing offshore PPC expert can help you a lot. The only thing you should do is to focus on your core business areas.
Website visibility can be easy for you
Outsourcing PPC services from an offshore company, it means that you are giving an important responsibility to someone for improving the website visibility. As offshore PPC experts have got specialization in this area, you can easily improve your website ranking on search engines by approaching them. These experts help you identify your target audience, relevant keywords research and stick to the Google's latest algorithms. They know how to implement the right action to maintain your website's ranking on the first page of the search engine result page.
Business recognition
PPC Services are helpful in maintenance of website ranking on search engine result pages but it is not sufficient. Even, if your website will get visibility on search engines, you need to focus on brand recognition. These days, several companies are offering offshore PPC experts who can provide added services that can increase the visibility of your brand on different platforms.
Conclusion
Hire PPC experts have become mandatory today and you can't use it as an option. You can just avoid it because it is the only way that can enhance the popularity of your business. As PPC is not an easy process, the important thing you can do is to hire offshore PPC experts to fulfill your goals. Try to approach a trustworthy company like us for excellent services to enhance your brand visibility.