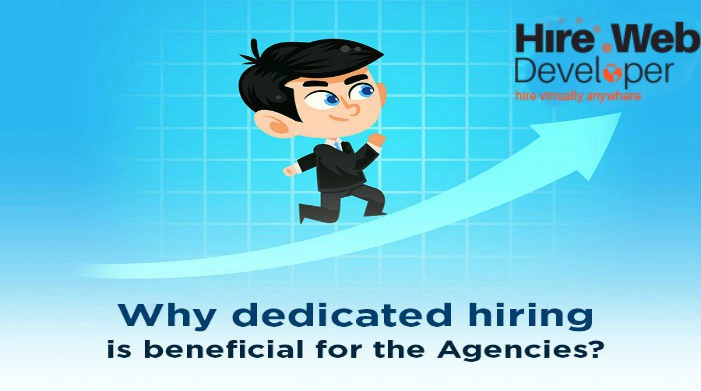 To beat the competition, companies have started adopting the idea of outsourcing to improve their operations. In lieu of doing experiment with complicated web development technologies and hiring permanent web developers, businesses are focusing on leveraging benefits of the web development from India.
Assigning your project work to a country like India is not only useful, but can be an excellent solution for the small brands having the financial crisis. The type of professionals you will obtain out there is outstanding. There is even assurance to get results that can satisfy your business needs.
Why Indian web developers are in high demand?
Outsourcing web development work from India can help you get competitive benefits. You can get the advantage of creating a strong online presence and enhance the importance of your business by a robust and customer-engaging website. Here, you can have a look at the benefits you can obtain if you are going to consider India for hiring the web developers:
Developers got the desired skills and expertise for creating an appealing website. Also, these experts keep on updating their technical knowledge to meet the industry standards.
Depending on your project requirements, you can either hire a PHP developers, HTML web developers or WordPress web developers from a recognized service provider. These professionals execute every single activity on the basis of highly competitive market and understand the in and outs of the industry.
The web development professionals you outsource delivers promised results. When you outsource the web developers from India, you can have a user-friendly and perfectly designed interactive website.
It will get easy for you to access the latest software and technologies required to develop a stunning website. The other most important advantage is that you can have exposure to the latest technologies at very reasonable rates.
For integrating your website with innovative elements and to fulfill the requirement of heavy coding, hiring web developers from India can be a one-stop solution for all your website related needs. It will be easy for you to avail creative as well as technical expertise from a single platform.
Is communication a barrier while availing the web development services from India?
Outsourcing web development services from India has one important benefit that you will not get any issue while communicating. Any task will be easy and you would meet the global standards.
The development team that will work for you explains everything associated with your project on a prior basis. They justify their work with logical reasoning.
Looking To Hire Web Developer?  Contact US!
The development team will discuss timelines, criticisms, and come up with the best suggestions. Also, you can get the expected outcomes without wasting too much time.
Why should foreigners outsource their web development work from India?
There are lots of reasons that make the businesses hire the web developers from India. In this post, you can have a look at some crucial ones:
Quality can be maintained
Organizations in India are facing competition among themselves to be on the top. They face regular pressure to deliver excellent and accurate results. So, you can ensure to get quality results.
Cost can be manageable
When you outsource your web development work from India, you can manage the cost and expenditures of infrastructure, salary and recruitment cost. Also, you will not have to think of required software for the development process.
Customized and time-saving solutions
The benefits of hiring web developers from India is that it ensures that you will get solutions according to the project essentials you are looking for. You can ask for desired changes based on specifications you want to see in your website. Apart from customized solutions, you can save a lot of time that might waste on experimenting new things.
Risk management will not be difficult
If you are going to start a new project, it can happen that the in-house team will not able to do it because of lack of knowledge. This can increase the total cost and you may have to go through the trouble. To ignore such issues, you should approach overseas experts. To minimize the risk of blunders, you should consider hiring the web developers from India. Here, you can get in touch with the web development professionals, who are well aware of new technologies and can handle errors.
Enough flexibility
In situations, when you want to update certain things in your website on the Christmas holiday, the performance of your website can be hampered. Appointing the web developers in India can solve your problem in that situation. This type of flexibility can only be provided if you choose India for meeting your business goals.
Round the clock support
After you decide to accredit your web development task to India, they can provide you round the clock support. Your website will go down and you can go under a huge loss, if you don't associate yourself with an efficient agency. Outsourcing web development services from India can protect you from such risky situations. By the help of 24/7 support, you will not have to face any hassle.
Efficiency can be enhanced
When you collaborate with an excellent web development agency in India, you can grab the chance to work with developers having command of the web technologies. You can have real-time exposure to work with PHP web developers, HTML web developers, and WordPress web developers. The group of professionals will focus on what suits your business. It will be easy for you to focus on the core areas of your business.
Conclusion
Considering all above-given details, you can obtain a lot by being with the leading web developers in India. Hiring web developers is not only beneficial for you in monetary terms, but can prove as an asset for your business in long-term.