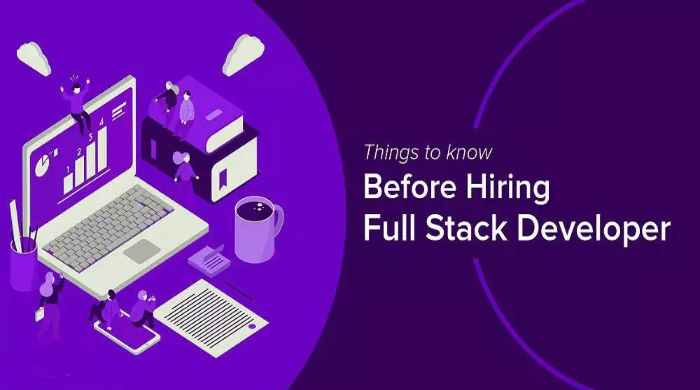 What are the benefits of hiring Full-stack developers from India? Who are these Full-stack developers? What should you look into when you hire a Full-stack developer?
Full-stack developers from India are always in scrupulous demand. They are hired on top spots as they are extremely accountable and talented for building the technology. Most companies require professionals with well-versed knowledge about everything from the back-end, to database till front-end. These days firms ( startups to big goons) are avid on hiring Full-stack developers who are adept with the server, back-end to front-end knowledge and skills. Hence, companies seeks for a professional who specializes in everything; starting from the concept to the initial stage to the finished product. When you hire a Full-stack developer from India, you can expect a developer who is updated, and chasing after the latest trends more than any other developer around the globe. The most paramount benefit of Hiring stack developers from India is, they are cost-effective and posses experienced workforce in their domain.
Full-stack developers retain these essential characteristics such as analytical mind, objective approach, attention to each and every detail, think globally, creative vision, discipline, patience, manage the timing and have got the love for learning and implementing new technologies. They should be pioneer in coding that makes your website function properly.
Below mentioned are some of the Full-stack development services that are trending at a greater pace in India
Full-stack mobile app development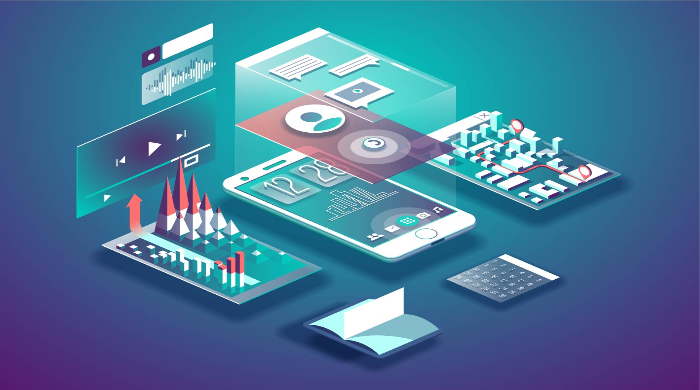 Remember, an ardent mobile application serves as your ticket to an unstoppable revenue stream. When you miss delivering a strong mobile application, it definitely makes you lose a bigger chunk of the audience. In making a mobile application getting mutated to a successful product, there is a lot happening in the development from front-end to back-end, which accelerates together in the development cycle, leading to a much user-friendly application. Hence, when it comes to imitating the conceptual functions of your apps, then you need a front-end developer with a wide experience in the platform, switching roles between front-end to back-end development delivering an exceptional end-to-end solution to end-users. Therefore, you need to hire a Full-stack developer from India to assist your application to carve an elevator story.
Full -stack web app development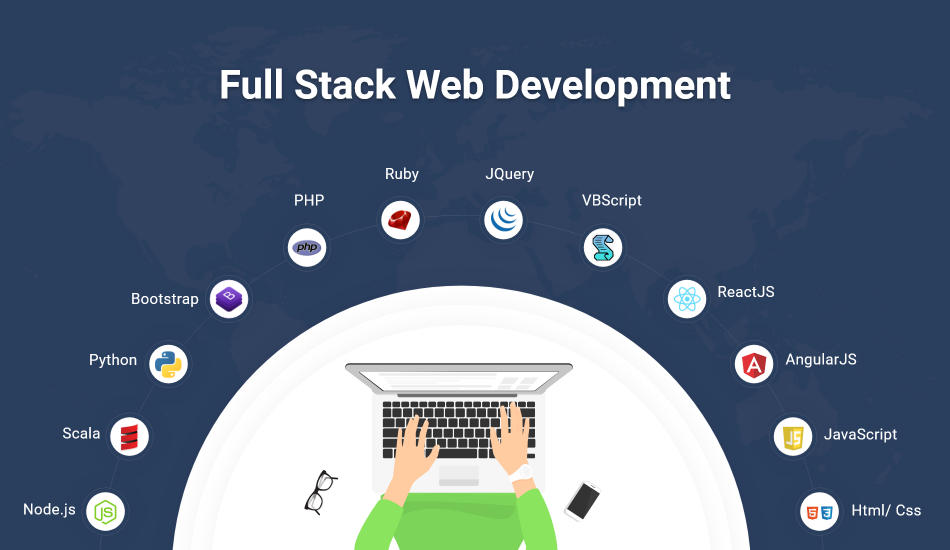 There is always a misconception between a Full-stack developer and a simple web developer. And sometimes we don't find it necessary to address the need to address the needs of real Full-stack developers skills, which can really pull up our project to the next level. Since today's market is drastically changing, new trend rises and falls in a mere days time. Many companies have lost to the technology because they did not upgrade and enhance as per the ongoing and upcoming trends of the market. It would be convenient to have a Full-Stack developer who is totally dedicated and would be available according to your time zone. With that, the developer should have the potential to quickly grasp the change and implement it into your web applications.
The best option to avail the efficiency is to hire a Full-stack developer from India who can enhance and code front-end as well as back-end equally. With a dedicated team of Full-stack developers, it is one hundred percent sure that you will never lose to the changing trends of the market.
To develop a Web-driven application (either web or mobile based) typically requires the provision of server-sided infrastructure as well as the development of some code to run on it. Such code often consumes APIs. Initially, the go-to infrastructure was referred to as LAMP stack (primarily involved with Linux, Apache, MySQL, and PHP, Python or Perl. But thanks to Javascript's, it is applicable to both client and server-side scripting, there is another stack that is now widely considered as an alternative, the MEAN stack. MEAN marked as (MongoDB, ExpressJS, AngularJS, NodeJS) stack gains worldwide popularity. Thus, you need to hire a Full-stack developer who would have knowledge about these website driven applications.
How much does it cost to hire Full-stack developers from India in 2019?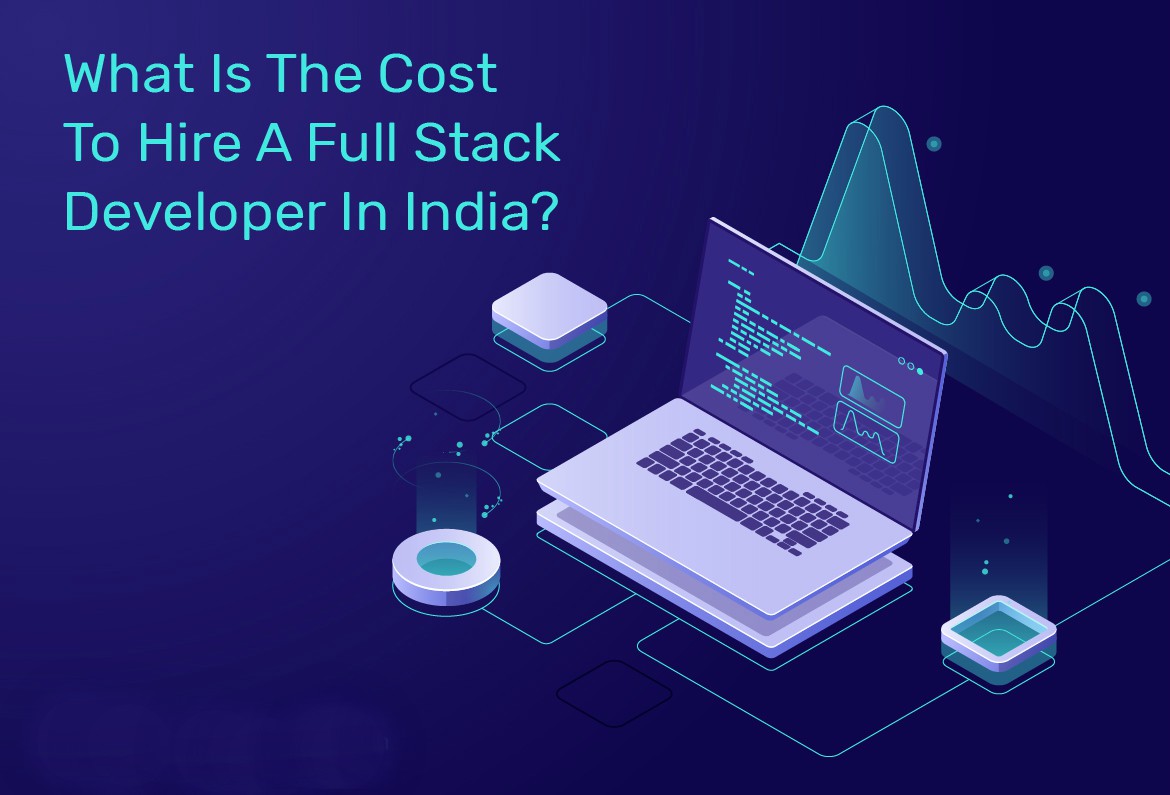 To hire a Full-stack developer from India is one of the best ideas because the service charge is much less as compared to other developers, with highly qualified professionals.therefore, hiring a Full-stack developer is probably the best idea because they are comfortable in working with back-end and front-end effectively. They would be familiar in one of the programming languages like HTML, JavaScript, HTML, CSS, etc. On the other hand, when you approach an experienced Full-stack developer, you have multiple options as they gear with many different languages. The finest way to hire your full-stack developer is to approach an IT company that offers a web developer for hire. The explanation for this is that the developers with IT company would be highly proficient and would have the experience in dealing with numerous projects. Let us get it straight, India is the biggest IT hub and has tons of talent, therefore you can avail the best price when you hire Full-stack developers from India.
What all are the sectors where the Full-stack developer empower?
• Education
• E-commerce
• Healthcare
• Banking
• Entertainment
• Business
• Jobs/careers
• Transport
• Travel
• Real estate
• Food
• Dating
• Sports
Tips to choose the best Full-stack developers:-
• Analyze whether the candidate is passionate and willing to learn about new things.
• Comprehend on whether the developer has got the knowledge of different technologies.
• Talk to the developer and figure out whether the developer is aware of the latest development and trends.
• Always select those candidates who have a greater vision of business moreover understand your requirements.
• Always pick the best, if you are aiming to hire the best Full-Stack developer, then you should consider checking the portfolios, reviews, company ratings, and support system.
• Always seek for the seamless exposure and ensure that you conduct the brainstorming with the resources, assign complex and different tasks to test the caliber and please be ascertain that your desired services are fulfilled by chosen Full-stack developer.
Final Note:-
To conclude, we can say that Full-stack developers are those professionals, who have the potential to add magic on both front-end and back-end development duped with the developing knowledge. However, to help your business from the tumultuous journey, you can simply reach out to hire a Full-stack developer, who offers the best resources in fitting your business.