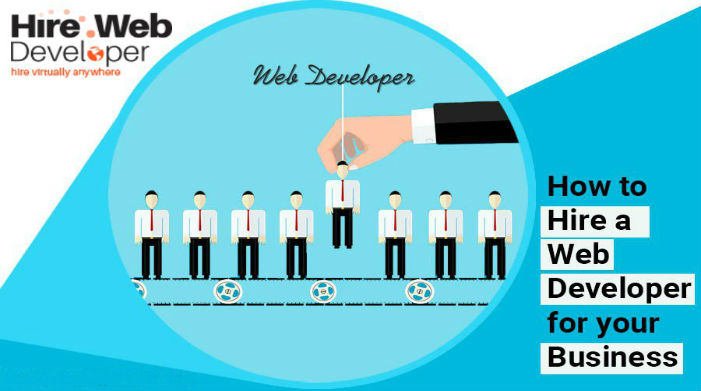 It is not easy to hire an efficient web developer, who can deliver quality work. A lot of things depend on the professional you are going to hire, but the most important aspect is the reputation of your business depends on him. You should know that hiring the right website developer is the most important job associated with your business. In case, the candidate will not be suitable according to your needs, it may lead to major losses.
To find a web developer of your choice, you should search in their respective domain and even on the Internet. As you are going to take important decision associated with your business, you should make it clear from your end what exactly you are trying to achieve. If you will not have clarity, you will not get desired outcomes from your business.
What things you should do to hire a competent web development professional?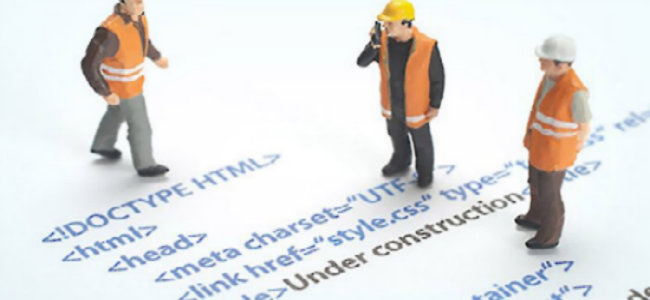 You should understand what exactly you need and note it down in detail. It can help you in:
Incapable candidates can be eliminated
When the job requirements would be clear, it will get easy for you to ignore those candidates who are not eligible. When there wouldn't be clarity from your end, many candidates will apply to your job postings and it gets difficult for you to find the crisp talent.
Saving time
In case, you will have clear expectations, your web developer would not have to waste too much in discovering your project requirements. They can simply start the project and implement all possible actions associated with your project.
Better estimation
After understanding the duration of the work, it gets easy for the candidate to determine the time and costs associated with the project. You can make all the required changes without getting into the problem.
Get clarity for yourself
It is good to write things on your own. It can help you remember what is your aim and things will not mess up. It can be the most important step toward achieving the success.
What type of web developer do you need to hire?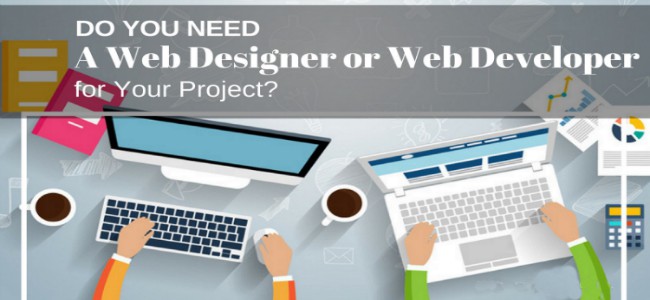 As you know what kind of website you want, you need to know what type of web developer is applicable according to your business needs. A web developer can be categorized into different categories, they come with different skills set.
Before you proceed further, you should understand the difference between developer and designer. People coming from the non-technical background usually gets confused while defining a developer or a designer. Here, we will try to help you make dissimilarity between development and designing professional:
Looking to hire Web Designer? Contact US!
You can differentiate a developer and a designer easily. A designer is an individual who is responsible for the appearance of a website and other important assets like images, icons, etc. A designing professional holds expertise in Photoshop and graphic designing.
A designer only helps in the representation of a website, they take responsibility for the final look. Lots of designers also do the implementation, so you can call them web designers. These experts hold knowledge about markup languages like HTML, CSS and of JavaScript.
It simply means that the individual who writes code for you is the developer. A developer can get into your site and do editing in the files for making changes or creating an entirely new website from scratch. They take help of code editors and other development-associated tools.
Types of web developers:
A web developer is categorized into three major categories. Here, we will discuss all of them:
Front-end developer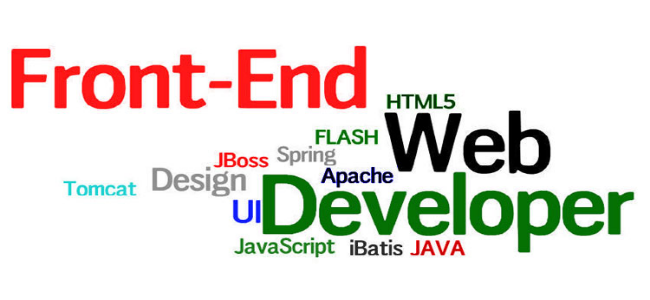 The front end is the part of a website for the user interaction. The things which you see while you're navigating around the Internet, starting from font, colors, dropdown menus and sliders is the part of front-end. A front-end development professional is known to manage website's user-facing code and for better user experiences. To meet all required objectives, front-end expert must have command on these languages: HTML, CSS, and JavaScript programming.
Back-end developer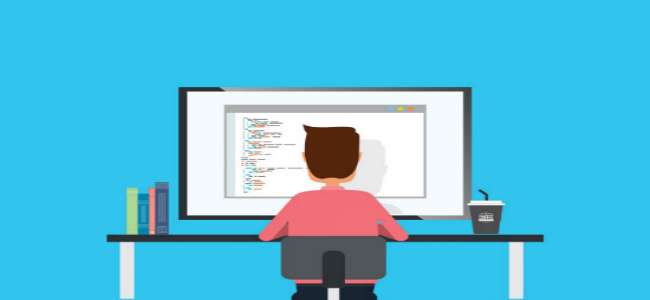 Back-end developers ensure that your site works smoothly. They focus on the functionality and take care about website speed and other technical issues. They hold expertise in PHP, Java, Ruby on Rails including Python and other programming languages.
Full-stack developer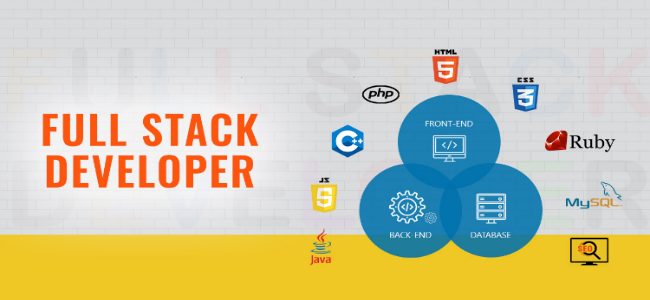 The best thing is that you should hire a web developer who can do everything. Appointing a full-stack developer can resolve your problem. They can build the complete website from the beginning which involves everything like the design, implementation, and coding. They can help you achieve results in the way you want.
A full-stack developer can be expensive but they coordinate in an effective manner. They can help you save a lot of money.
What will happen if you hire web developers or build a website on your own?
Here, we have shown you a comparison between hiring a web developer and building a site on your own:
| | |
| --- | --- |
| Hiring a web developer | Building websites on your own |
| Website development according to budget. | You may have to spend additional money. |
| Additional functionality with the customized feature. | Using plug-ins can resolve the issue but not to a greater extent. |
| A custom-design website can be created easily. | Already available themes can help you but not in the way you want. |
| Appointing a developer can help you register a domain and can purchase hosting for you. | You will have to execute these things on your own. |
| The experience of WordPress is not required. | Should have an understanding of WordPress. |
| Your idea can be transformed into a real website. | Can build only basic websites. |
| | Have to put additional effort. |
Whether you should hire a full-time web developer or a freelancer?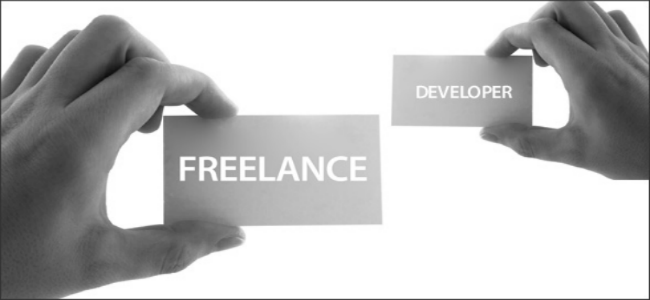 When you want to hire a web developer of your choice, the first thought comes to you is whether you should hire a freelancer or appoint someone on a permanent basis. It completely depends on the kind of project you have. If you need help for a short-duration, hiring a freelancer can be a better idea. The only thing you should decide is the time frame, price and the delivery time. Depending on your requirement, you can hire them again if you want any change.
However, if you want a professional who can constantly take care of your website, you should prefer appointing a full-time web developer. In case, you are going to design a complex website, a lot of effort is involved in that to make changes, considering a full-time expert for your website can resolve your issue to a greater extent.
Where you can find the best web developers?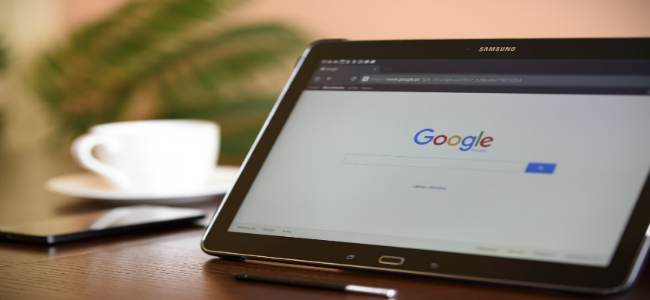 To find the best development professional, you can ask for a reference from your friends. When you hire someone through reference, there are chances to get the best results without getting into confusion. You can even search on Google about the companies providing web developers. To get clarity, you can check the review and ratings of the company.
Conclusion
Hiring a web developer is the most crucial step towards improving the status of your business, so you should hire a professional with a right set of skills. They can build a complete website and improve your existing business status. To have clarity about appointing web developer, you can follow the above-given information.