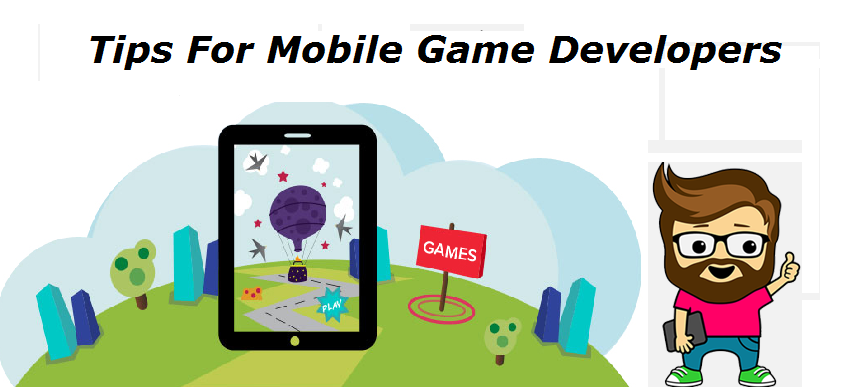 In terms of revenue, games have emerged as the top-notch medium of entertainment. It is leaving behind the TV and film industry. This is the reason more number of people have started showing their interest in video game design and development. No matter what kind of developer you are, there is always a positive side to some research on the market. It provides developers an insight of what the competitors are doing in the market and what the industry is up to.
Developing a game can be easy if mobile game developers follow some basic yet useful tips. With the help of such techniques, you can multiply your chances of delivering games that people will love playing.
Tip1
Choose the right genre
Video games genres can be summed into adventure, racing, puzzle, RPG's and many others. All you need to do is select your genre and analyze some successful games to move towards successful mobile game development.
Tip2
Use of astounding graphics
Stunning graphics are the major requirement of a great game. The presence of exquisite graphics not only appeals the eyes of targeted audiences but also adds a factor of appeal. You can easily hire mobile game developers on contractual or permanent hiring basis to craft such stunning games.
They possess the right skills to develop games that are meant to drive sales or increase subscription/sign ups for your business.
Tip3
Let's keep simple
Believe it or not, games that are smooth to function but difficult to master are the ones that perform well. It is very important to develop games that can be intuitively understood by users. They should have the ability to engage with users within a fraction of seconds. The initial steps should be planned easily to offer smoother access.
Tip4
Rely on agile design and development
Agile designing strictly depends on the specific needs of mobile app development. This, in turn, prioritizes planning, customer involvement and consistent evaluation. The entire process prioritizes simple designs, getting project delivered in a shorter time span, scope for changes along with team co-operation.
Agile development methodology reduces the time required for mobile game development, thereby resulting into an effective development.
Tip5
Implementing smarter coding
Coding is a time-consuming process, however, to speed up the process of mobile app development, it is important to implement smarter coding techniques that are easy to manage. Mobile game developers should focus on identifying ways that eliminate time-consuming coding.
Tip6
Keep app security at the peak
Mobile app development without risk management will definitely make your efforts go fruitless. With the increasing rise in the number of cybercrimes, it has become crucial for businesses to secure personal data. The different strategies that can be adopted to implement proper code reviewing and library updates are comprehended by skilled mobile game developers.
A Quick Enclosure!!
It is important to focus on some key objectives with a clear vision to develop games that keep user's interest on the top. Other than the tips mentioned above, a key formula to succeed in mobile app marketing is combining game development mastery with solid marketing skills to bring out the magic in futuristic mobile apps.