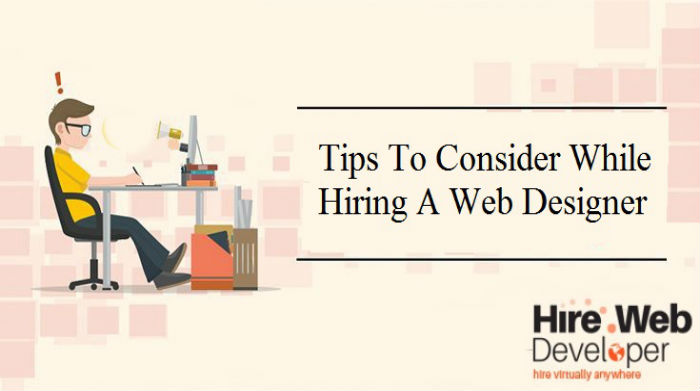 Are you planning to hire a web designer? If so, you should definitely give this blog a read.
There are millions of the web designers available around the world- how do you make sure that you pick the reliable name?Well, there are specific parameters that facilitates the service seekers to opt for the potential web designer. You just need to be armed with the basic information about the things you should look for, then it becomes easy to find an expert web designer.
But, before we discuss those factors, let's first draw a line of comparison between web designer, a developer, and an implementer.
Web Designer

A web designer is responsible for designing the visual aesthetics of the website. A designer will work on the font style and color selection, layout, designing logos, and creating mockups. Remember that, web designing is more than just crafting beautiful pictures; a designer needs to be aware of the designing concepts, such as structuring of site's content, calls to action, and setting layout to meet your business goals.
Web Developer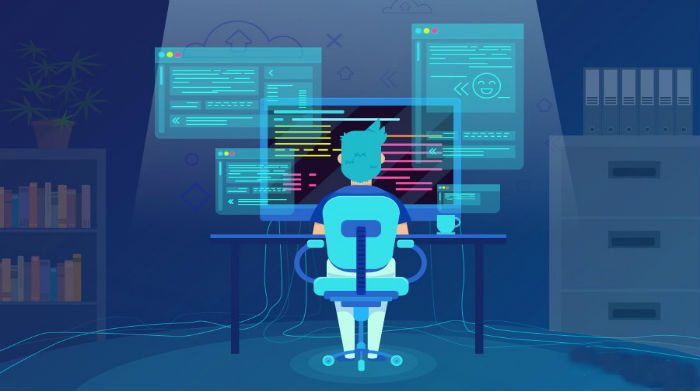 In general, a web developer builds functional website based on the designer's mockups. If you need to build a WordPress website, then the developer should customize an existing theme that syncs with the created mockups.
Implementer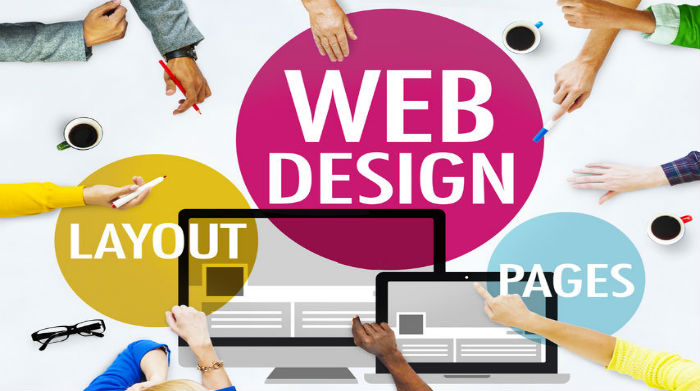 An implementer will fall between a designer and a developer. This person will help you to choose the theme along with its installation with the required plugins, and assist you with the site maintenance once it's done. The developers also offer extended support to resolve issues like troubleshooting.
Why this distinction matters?
Often, people gets confused between a designer, developer, and the implementer. This comparison will help you know what services and skills are important for your project. We hope that after having a glance on their core responsibilities, your confusion will be clear now. You will hire the right professional as per your project's requirement.
So, let's roll over to the main topic i.e- what to look for while hiring the web designers. Here are seven factors to evaluate their competency:
Check their experience in web designing
The experience is the foremost factor to check while hiring a web designer. Hire web designer, who is experienced and talented. They need to be well-versed with the different programming languages like HTML, WordPress, Drupal, etc. Plus, they possess capability to handle your project with an efficacy. You need to make sure that you hire skilled and qualified professionals, who align with your development needs properly.
To get an idea of their work quality, you should never hesitate asking for their work samples. You can even ask them to share the URL of their recently designed websites. Through this, you will be able to decide whether they are the right match for your project or not.
Along with the portfolio, you should ask for the list of references. Through this, you can connect with their clients, who have worked with them in the past. Reach out to them via mail or call. If you're comfortable in contacting them personally, you can ask for the links of the websites they have designed. Just have a glance at the website to check the layout, speed, responsiveness, and functionality.
There are some designers, who specialize in creating websites of any kind while others have their hands set on designing B2B or B2C websites. So, whether you hire a web designer from India or from other areas you must make sure that the designer is comfortable in designing websites of various domains. They will put their experience of working with several business verticals in your project to create a winning web design.
Great Communication skills
Wondering why should you choose the web designer with good communication skills? Well, if they have this quality, you will be able to convey your ideas easily. But, when you hire a person with poor communication skills, you will not have a delightful working experience. They should understand what you are saying about your business objectives. For this, strong communication is an absolute must.
Starting a designing project is easy, but to finish it within the stipulated time is difficult. Before signing a deal, make sure that the designer can meet the strict deadline of the project. If they are ready to work under a tight schedule, then you can hire them. This ensures that you will receive the project on time.
While designing a website, ROI is the main factor taken into consideration. And, you will get it with the quality work. Whatever your budget is, hire a person, who will give value for money. So, look for the designer, who can deliver visually appealing design within your budget.
So, these are the tips to help you find a pundit web designer for your project. Whether you need to develop a website from scratch, or revamp an existing one, hire a professional by considering the tips unveiled here.
Conclusion
Web designing is not an easy task to do. It demands great efforts and time. Most importantly, the right talent who can build your company's online image splendidly. Take your time while choosing a web designer for your project- by evaluating on the above parameters. If you strictly adhere to those tips, then you would make a great choice.
Are you interested to hire a pool of talented web designers for your project? Contact HireWebDeveloper today!