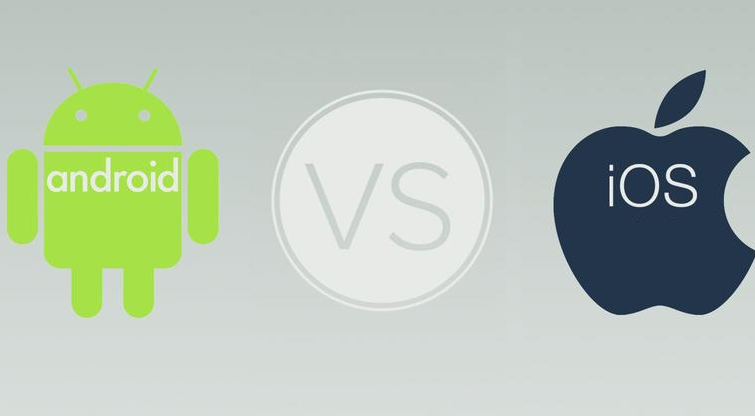 Hire iOS app developer who could strategize business app ideas and conceptualize them to deliver a fully functional and compatible iOS app for your business.
As an aspiring mobile app entrepreneur, the first concern that hits the mind is selecting the right operating system platform. Both Apple's iOS and Google's Android own more than 90% of market share in the smartphone market. This makes each of them a preferred platform. Being a part of the biggest rivalry in tech world, iOS and Android assure users for the best value in terms of money, security, ease of use, app selection and much more.
Before deciding the right platform (Android Vs iOS) for your business, here are some basic aspects that can help you make a wise decision for your next app venture.
Android Vs iOS: Important Points To Consider
Revenue model
When it comes to higher visibility, Android tops the race depending on market share numbers. According to the latest survey by Distimo, 73% of app revenue was generated in Apple's app store whereas 23% by Google Play. However when it comes to sales, Apple's iOS revenue goes nearly 5 times higher.
A great example can be portrayed by Whatsapp, which is a popular messaging app and comes for free the first year on Android. The same application can be accessed at $0.99 on iOS for app monetization.
Therefore, it is important to establish a sound strategy that strikes perfect balance between visibility and revenues. The more visibility you get, the higher are chances of monetization.
Development Costs
Well, the cost depends on the overall scope and complexity of project. The larger, the project is, the more expensive it is going to cost. There is nothing fundamental to Android or iOS that makes it expensive than the other.
If the intent is to target large number of devices and OS versions on Android, it will definitely require extra time and resources. Android is comparatively time-consuming as it requires writing extra code. However, there are not any costs involved in the process till you hire iOS app developer.
Demographics
Android has a better edge over other platforms especially in countries with low income and the ones that are yet in the developing phase. However, iOS platform targets users with greater engagement and investment, which in turn, increases higher app engagement rates. It is also expected that iOS apps earn better money per app. So, this is an important attribute that cannot be ignored while selecting the right platform.
Piracy issues 
Android is expected to have an increasing number of piracy issues. However, iOS requires validation by Apple before being downloaded from the store. Owing to its relative ease of finding and uninstalling official applications, Google has been criticized by developers.
Heading towards the decision!!
There are multiple factors to consider while choosing the apt platform for app launch. Some of the basic ones have been discussed above. Before starting on both the platforms, it is important to keep a note of both advantages and disadvantages. It is always suggested to choose the platform based on business model. Demographics, revenue, cost and other factors play an important role before choosing one as the right pick for your mobile app.