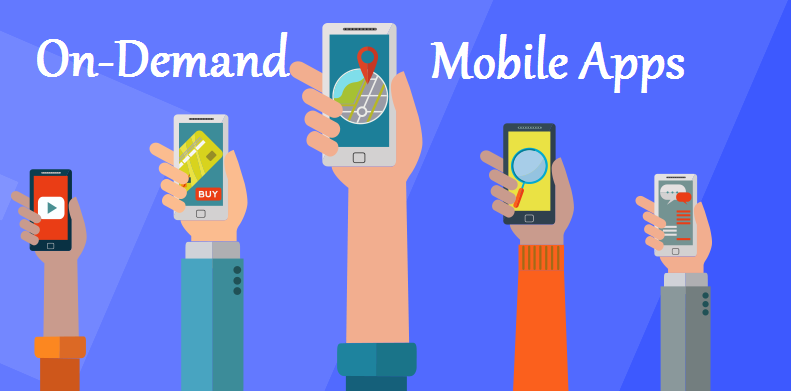 Convenience is what people look for these days. Whether it is about buying a gift or ordering your favorite dinner, everything these days is controlled by our smartphones. With the help of smartphones, we can easily acquire desired services right at the door. This is the charm of on-demand mobile apps. On-demand-app-based services are making the lives of people easier by offering them convenience mere at the taps of their fingers. Whether it is a taxi booking application, ticket, groceries, medicine or movie tickets, everything, these days is easy to process via the on demand economy.
The Popularity Behind On-Demand Mobile Apps
Being popular in the market since few years, on-demand delivery apps have evolved as the new face of market. It is also expected that they will keep flourishing in the coming years. After the rising popularity of Airbnb and Uber, on-demand service app providers have started targeting service apps to cater to a wide array of requirements. This is the reason businesses from different domain want to create an on-demand application.
This innovative technology is reinventing the way supply chain works and people perceive the latest technology. On-demand app development services has shaped the business model, which, in turn, acts as a gamechanger for different businesses.
If your business acts as a marketplace between the sellers and buyers, you must opt for on-demand app development. Similarly, if you are a startup trying to come up with fresh ideas to impress investors, you can craft an idea across the on-demand model.
How To Create An On-demand Mobile Delivery App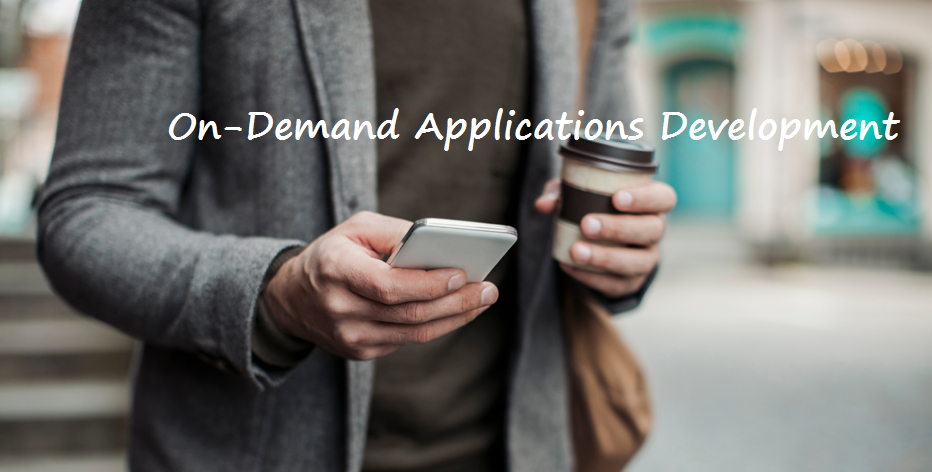 On-demand is a subgroup of sharing economy. This technology has completely transformed the way businesses serve their clients. They offer improved ways to capitalize on the market that has been untapped.
So, what are the key aspects that need to be taken care of when designing an on-demand delivery app. Let's explore:
Selecting the right audience
There are many businesses, especially startups that launch the development process assuming that every user ordering at the app will have similar requirements. It is therefore required to define the targeted audiences for your business. Catering to the demands of different people will help you serve your clients in diverse ways. It will not only broaden consumer base but also deliver a personalized experience to our customers.
Delivering flawless and trustworthy client services are the 2 crucial aspects of an on-demand delivery app. This is a gateway to client acquisition. It is important to serve clients in the right ways. Clients should receive quick responses from their complaints. In short, delivering outstanding client support should be the motive. You can also provide them special discounts, offers and incentives via different loyalty programs. Discount can also be provided based on the frequency of app usage. This will drive customer's interest and prove to be beneficial for your business.
Designing a strategy for convenience
Online users these days crave for convenience. They look for easier, quick and effective services available at their doorstep via mobile apps. Therefore, when delivering on-demand delivery app, businesses need to look for ways that can help customers with a better experience. Ensure having an app that is easy to use. This can be done by giving customers the facility to track their orders. They should be able to analyze how much process is done. Similarly, a wide range of payment options must be offered. An effective payment procedure delivers an exquisite experience to users.
Major Benefits Of On-Demand Delivery App: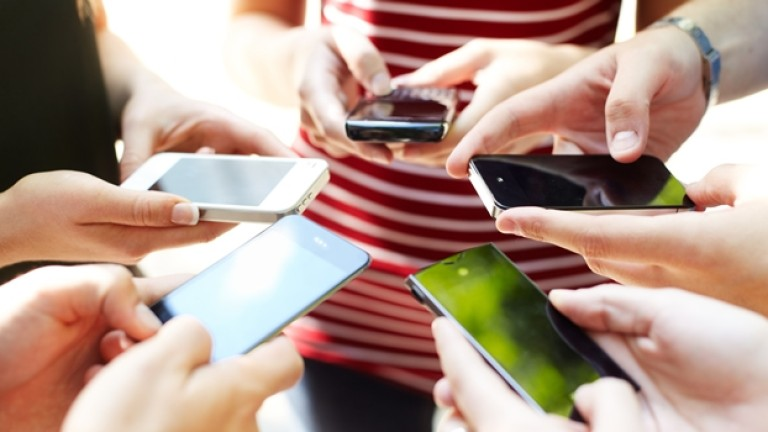 The major functionality of any on-demand app is to match the demand and supply in the quickest way possible. This is true in case of on-demand delivery apps as it prioritizes speed and convenience above all. Other than this, on-demand delivery apps offer a wide array of benefits both for businesses and clients.
Executing an order just takes about 10-15 minutes. It all boils down to the type of service. Order placement just takes a few taps so the overall process is easy and convenient for users and the provider.
On-demand technology is strictly dependent on independent contractors. They use their own form of transportation. This is the reason businesses do not require hiring full-time couriers or taking care of their logistics. On-demand apps play a great role in saving money on delivery.
Whether its is about placing an order or making a payment or locating the order in real time, on-demand delivery apps are meant to be convenient and easy to use. From business point of view, it allows to set up an efficient process. This eliminates the extra layer of connecting clients directly to the couriers.
Ratings and feedback provided by the customers render increased visibility and trust building. Business owners can constantly assess the feedback and address issues as soon as possible. On-demand delivery strictly relies on a mobile-first user experience. This offer greater flexibility and helps users to request or provide services on the go. This can be done either by partnering with a third party on-demand delivery provider or by creating a dedicated app for business purposes.
Regardless of the app chosen, delivering a convenient service is powerful advantage that can set you apart from the competition.
Final Gist!
On-demand delivery mobile apps are quite in fashion these days. However, creating one for your business requires knowledge, expertise, and skill. So, you need to ensure that you hire the right team of app developers who have already created such applications in the past. By consulting the right team of developers, you will be able to create on-demand delivery apps that outshine the competition. We, at HireWebDeveloper are expert in creating on-demand mobile apps that enable clients to do everything just at the tap of a finger. Let us know if you have any such queries and we will be glad to serve you.