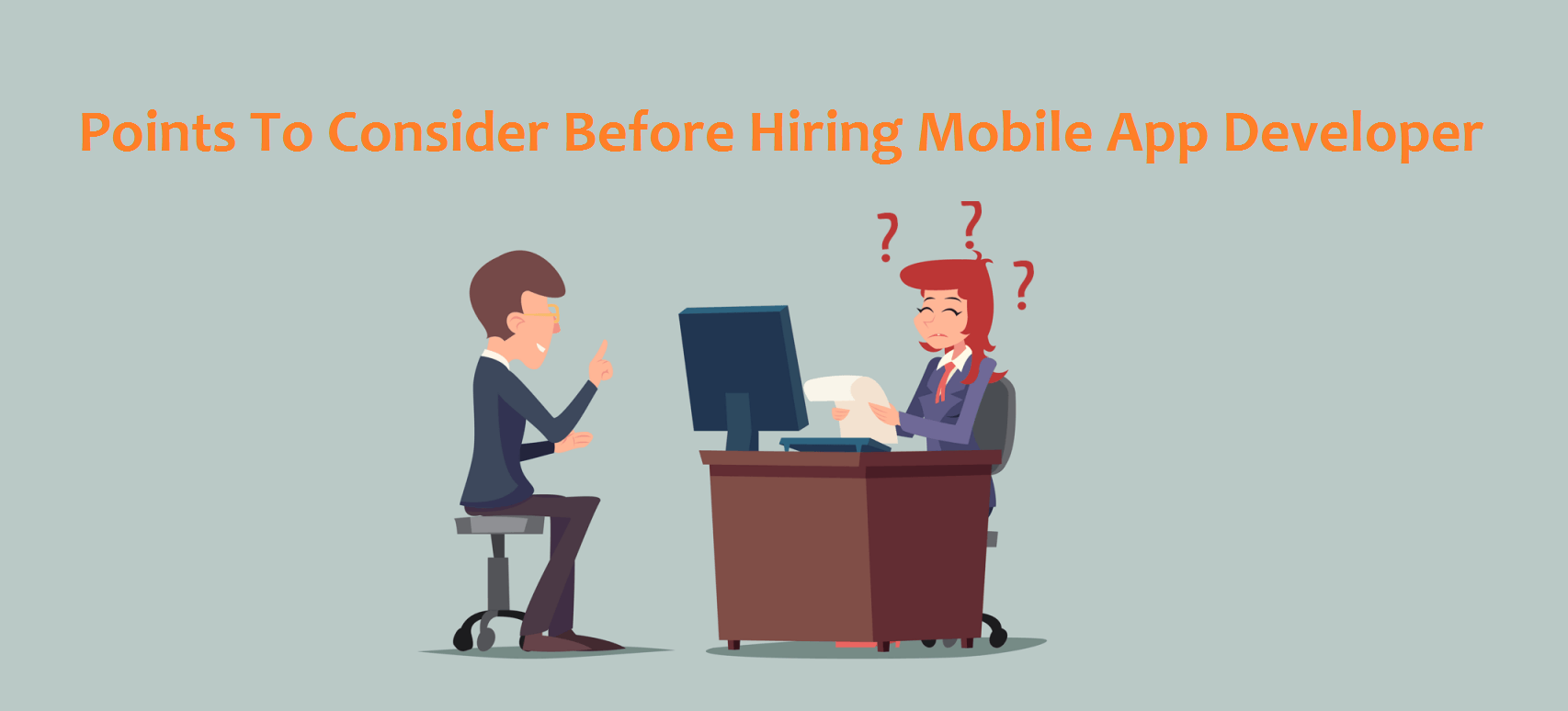 Hiring mobile app developer who has expertise in the modern web development technology and frameworks. Such mobile app developers will be able to deliver the best app solutions matching business needs and objectives.
It would be inadvisable to create a mobile app on your own if you do not have the advanced technical capabilities or skills. Instead, you should hire a professional, skilled and qualified mobile app developer who would be able to develop customized mobile applications as per the client's requirements. This also adds value to your organization. However, each and every developer may not have the same level of proficiency, sincerity and commitment levels.
Things you need to ensure before hiring mobile app developer
Total experience:
If you are looking for a full-time professional for your company, it is always advisable to select someone with at least 3-4 years of experience in the mobile app industry. All you need to go through is references and recommendations and ask about their precise job responsibilities in the previous organizations. This will help you take a better decision.
Knowledge of different mobile platforms:
Hire mobile app developer who would be at ease while developing apps for BlackBerry devices, iPhones, Android and even iPads. There should be no need to offer extensive mobile application development training to him/her.
Should be able to think beyond coding:
In order to make a mark in any mobile application development company, a developer needs to have a vision of how their creation is going to benefit the company. They should be able to incorporate user-friendly features in the app. Along with it, proficiency of coding is another important thing to discover when hiring mobile app developer.
Regular communication:
Always hire mobile app developers who make it a point to keep their seniors informed about the functionality that they suggest to include in while designing a mobile app. Select a professional who is able to communicate business ideas efficiently. He/she would be able to explain the basic technical properties of the app that is being created. These developers can be reached at any point of time in case any kind of assistance is required during the app development.
Conclusion:
So, before hiring  mobile app developer for your business, you should understand these important aspects. Make sure that the developer is aware of the latest mobile app frameworks to handle the task of app development and testing a little well.