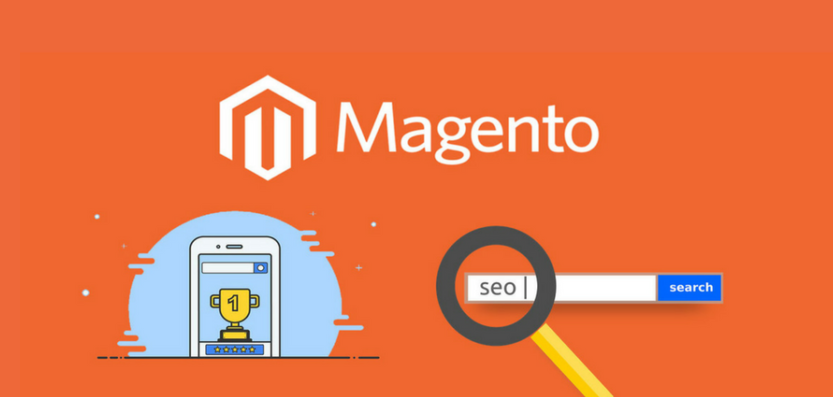 Magento SEO tips help you to create an optimized website with higher rankings. Enlisted below are some of the effective tips you can follow to create a website that earns applaud amongst top searches and audiences.
Our Forte In Magento SEO Services
One of the fastest growing open source based shopping cart software, Magento is used by businesses across the world. If you have a Magento website and need help to get the store optimized for top searches, HireWebDeveloper is your final destination. Our SEO experts have analyzed a large number of effective techniques to optimize Magento based websites. Our experts have been working with Magento since years, so rest assured you are in safe hands with an experienced SEO team.
Right from custom URL mapping to setting up Google sitemaps, Google Analytics and Webmaster integration, we work with out clients to generate the most effective SEO practices that improve website ranking, increased website hits and more conversions.
Quick Magento SEO Tips To Optimize Your Website For Higher Rankings
In this evolving marketplace, businesses come across a double-edged sword. With the larger number of people going online, there will be a pool of customers who will be interested in their business. Similarly, on the other hand, more and more online businesses will be coming up in the market to compete.
If you are already running an online store, one of your priorities should be to ensure that the growing number of customers finds you easily on the web. For doing the same, Search Engine Optimization (SEO) is the first thing businesses should look into while launching their website. When working with a Magento website, there are a lot of things you can do to allow your website stand out from the crowd. Ever since its launch, Magento has greatly developed from a niche eCommerce platform to an incredible CMS. With more than 200,000 online stores being launched on the platform, Magento proves itself to be one of the best platforms to create a website with higher rankings.
Listed below are 5 interesting Magento SEO tips to help you create a website with higher rankings: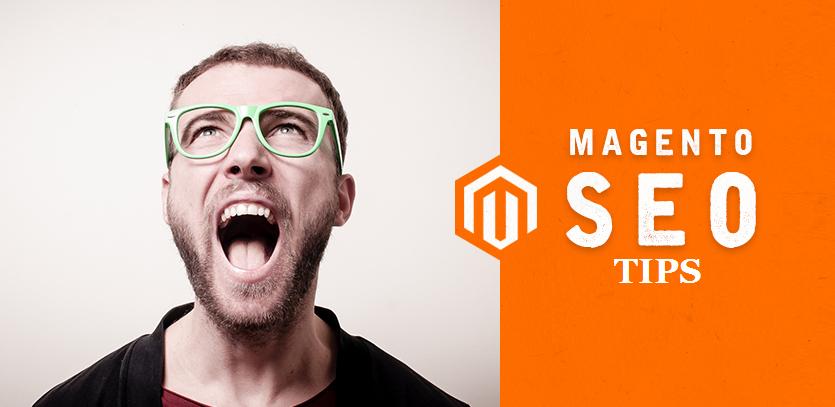 Category page, product page and image optimization
Magento allows you to set the SEO details for each category page. This helps to optimize all your category pages. It becomes easy to modify the SEO settings for each category page, namely, Meta Description, page title and URL value. Meta data for product pages should also be filled out correctly. To improve the performance of product pages, we update your website pages with concise and appropriate product descriptions. Be it any eCommerce website, visitors will definitely come across product pages while searching for a particular product page on search engines. Therefore, it is important to optimize the product pages.
The second important thing to optimize on eCommerce website are the images. To do the same, it is important to keep file names relevant. Also, it is important to offer them appropriate titles and ALT tags for the images. This will help direct those who are searching images in search engines to your page. Our experts can easily modify the settings for product page under the "Images".
On page optimization
This includes all of the actions that need to be implemented within your own web pages to help your website rank better. There are 8 key elements that we basically focus on, namely, client reviews, rich snippets, mobile version of a website, internal linking, website structure, usability, social media integration and keyword optimization.
It is important to assure that the page has keyword in strategic locations like headers, image file names, sub header, product description, meta title, description and so on. When creating a URL, make sure that they include real words.
The architecture of your website dramatically affects the performance and conversions. It is therefore required to have a proper planning before hand. The next step is internal linking. Internal linking allows you to link your pages to other pages within the website. With Internal linking, you will be able to create your own anchor text that can help you with ranking for your top keywords.
Having a mobile version of your website is yet another step to improve visibility. If you do not have a responsive website, you can customize one using a responsive website design template.
Link building
Earning quality inbound links takes you a step closer to increased website visibility. Not only Google will penalize your website if you have low quality links but also you won't get the required traffic to power your business. Low quality websites appear to be full of ads and have poorly written, and keyword stuffed content. To avoid poor quality of links, you must link to the most relevant page, opt for variety of anchor text and also get links from high authority websites.
Header settings
Make sure to replace the default title for Magento websites with a relevant and suitable title which has relevant keywords for the brand name. This impacts the ranking of your website. This can be set under: General > Design> HTML head
Meta description and meta keywords should be kept vacant as this field changes for every single page. If you keep the default meta description and keywords, it might result into duplicate meta tags across multiple pages.
Magento template optimization
This Magento SEO tip will help to clean up website pages and make them easily viewable across the top searches. Tag headings should go as per the relevance to its respective page. On the home page, H1 should indicate logo, but on the category page, H1 is the category title and on product page, it is the product name.
Avoid cluttering templates with CSS and JavaScript. Light and clean templates make it easy for search engines and spiders to crawl them.
Enable caching and good configuration with the host and server. This will encourage website crawl and improve website speed. Go to System> Cache management to enable caching for Magento website and improving the page loading speed.
Ending up!
We truly understand that finding the right SEO firm can be a daunting task. This is the reason we ask you to choose us to experience the quality of Magento SEO services. Contact us today to find out why our Magento optimization services are counted as the best in the industry.